New 'Fast And Furious 6' Poster, Dwayne Johnson Concerned About 'Fast 7' Schedule Conflict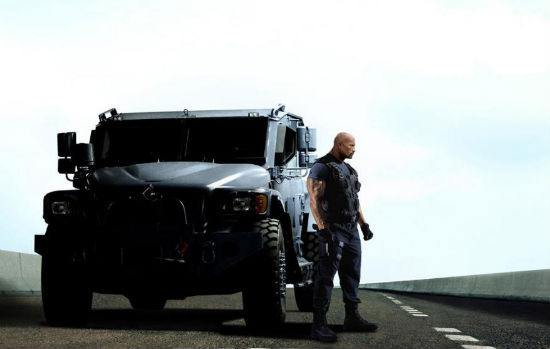 The finale of the Dwayne Johnson Spring Movie Extravaganza comes May 24 with Fast and Furious 6. It'll be The Rock's third major film in three months and it features an expansion of his supporting role from Fast Five. Johnson returns as Luke Hobbs, a federal agent who puts aside his differences with Dom and Brian (Vin Diesel and Paul Walker) to help bring down a much worse criminal, played by Luke Evans.
Though we haven't seen Fast and Furious 6 yet, one would assume Hobbs survives for the series finale, Fast and Furious 7, likely directed by James Wan. However, in a new interview, Johnson admits if the Fast Seven shooting schedule lines up as rumored (Vin Diesel said it's shooting in Los Angeles this summer) he won't be able to be part of it as he'll be overseas shooting Brett Ratner's Hercules.
Check out Johnson's brand new, character-centric poster and read some quotes, below.
Here's Johnson's full poster for Fast and Furious 6, via Coming Soon.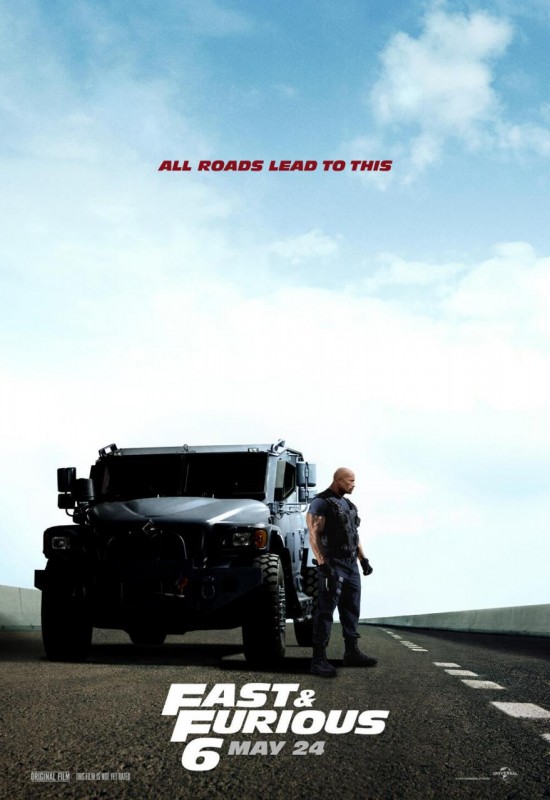 And Johnson spoke to Collider about his potential schedule conflict:
[A Summer shoot] is not possible for me because I'm shooting Hercules this summer starting in 6 weeks in Budapest, so, possible for them I'm not too sure.  I haven't heard anything about that and I'm pretty sure I would have gotten a phone call pretty early in the morning if that was the real plan.  Not quite too sure though.
Johnson is correct here. Though Diesel said production would start over the summer, and it would have to start soon to be ready for the summer 2014 release date Universal has planned, there's little chance they'll make the movie without his character. Either they'll work around his schedule, backload his shooting, or cut down his part; there are any number of options. Or, maybe that previous assumption is wrong and Hobbs does bite the big one in this film. Something major has to happen to raise the stakes and that would certainly qualify.
What are your thoughts on Johnson's Fast 6/7 quandary?