First Poster And Images For Keanu Reeves' Directiorial Debut, 'Man Of Tai Chi'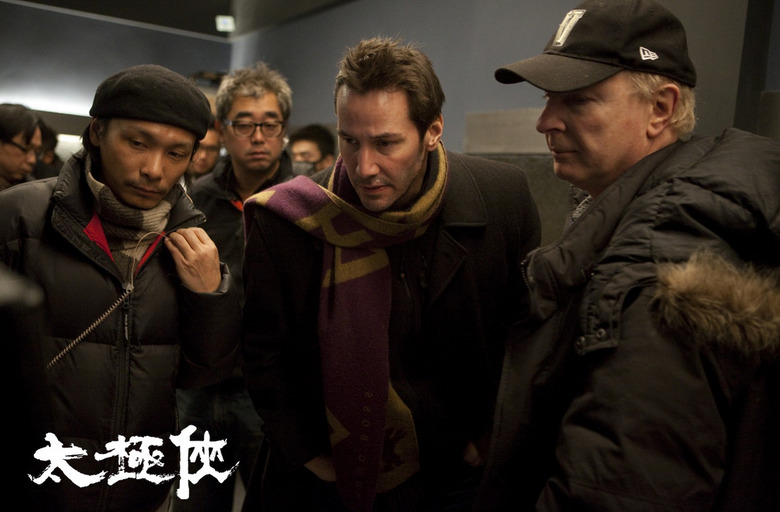 Keanu Reeves has been in a couple of big martial arts influenced movies (those Matrix films come to mind, and there's the delayed 47 Ronin) and now he's directing his own. The film is called Man of Tai Chi, and features Reeves as the villain, with Tiger Hu Chen (who worked in the Matrix stunt team) as the hero. The movie also features Karen Mok (So Close), Simon Yam (Ip Man 1 & 2) and Iko Uwais (The Raid), with the rather famous and very skilled Yuen Woo Ping (The Matrix, Crouching Tiger Hidden Dragon) as the action director.Man of Tai Chi will make its debut later this year, but in the meantime we've got the first images and a teaser poster. 
Thanks to Twitch for the images. You might ask why the solo shot of Keanu looks almost more like an action figure than a person; we can't answer that question at this point.
We don't know a lot about the plot at this point, but the shots below point to a martial arts movie with pretty classic elements. We'll see how Reeves fits in as the bad guy. (I like him playing mean; his turn in The Gift remains one of that movie's high points.)