First Poster For 'R.I.P.D.' With Ryan Reynolds And Jeff Bridges; Trailer Out This Week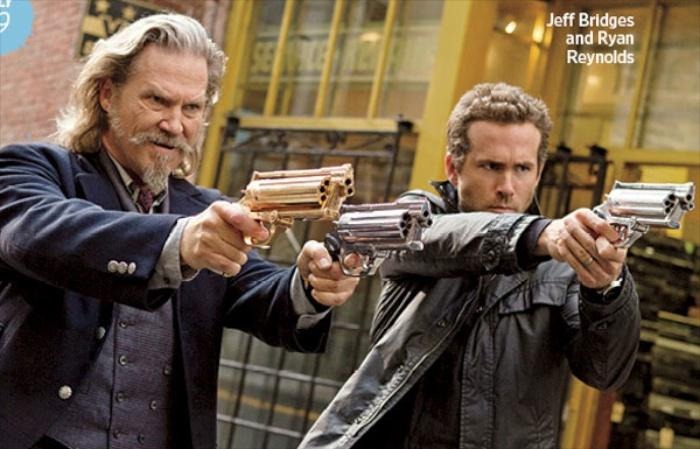 Robert Schwentke's comic book adaptation R.I.P.D. feels like it's been coming forever. Filming began in the Fall of 2011 and release is scheduled for July 19. Along the way we've seen a few set photos, heard rumblings of behind the scenes problems, and wondered when the marketing would kick in. The answer to that last question is "now" as Universal Pictures released the first poster for the film at CinemaCon in Las Vegas. The studio will release the trailer this week, attached to its sci-fi film, Oblivion. See the poster and read more about the film below.
Thanks to Collider for the poster and info on the trailer premiere.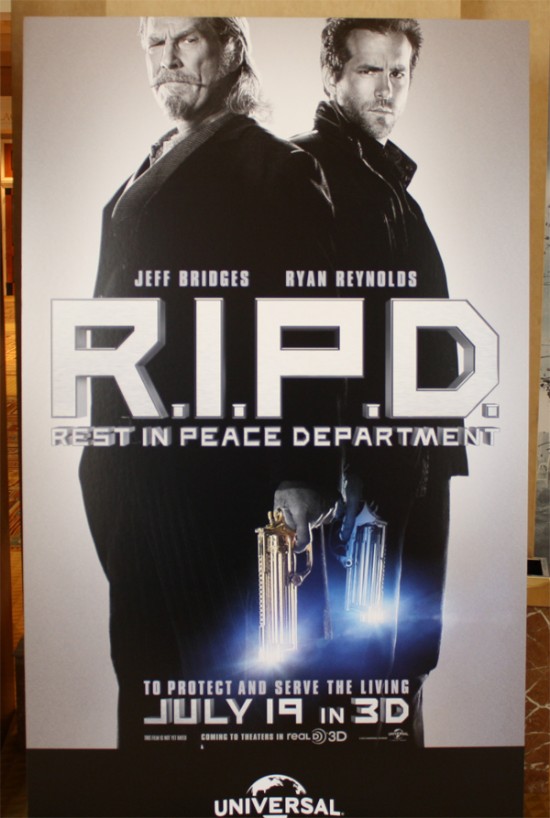 R.I.P.D. is an adaptation of the Dark Horse comic series about a recently murdered man (Ryan Reynolds) who is recruited by the Rest In Piece Department, a group of dead detectives who police the after life. He teams up with an old veteran, played by Jeff Bridges, to find out who murdered him. That search will pit him against a character played by Kevin Bacon. Also in the cast are Mary Louise-Parker, Stephanie Szostak, Marissa Miller, and James Hong.
Though buzz has been down on this project, a strong trailer can really turn it around. Most of the early talk has centered on delays and reshoots which, hopefully, gave Schwentke the opportunity to bring the story together. The material is certainly there. R.I.P.D. has plenty of fans in comic book form. And the cast is solid: an Oscar winner and a proven leading man. If they harnessed some of that tone, and some of that talent, hopefully they'll be in good shape. (Though, to be fair, that poster is as generic as they come. It just looks like a standard cop movie, or a riff on Men in Black.)
Are you still excited about this film? What do you think of the poster?