Tony Stark Scrambles In New 'Iron Man 3' Clip And TV Spot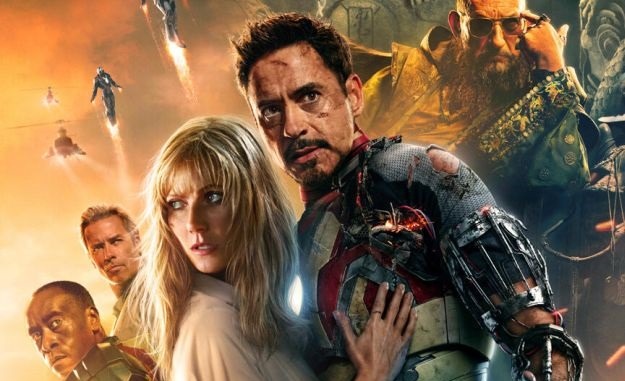 By this point, anyone who wants to know the major points of Iron Man 3 probably does, as so many have been teased to audiences. Tony Stark/Iron Man stares into his future in the aftermath of the events of The Avengers and catches a glimpse of his possible end, personified by international terrorist the Mandarin.
Previous trailers have shown quite a lot, but the movie probably still has some big surprises in store. A clip aired during the MTV Movie Awards doesn't give away too much, as it shows an extended look at a scene already teased in multiple trailers. And a new TV spot does more or less the same thing. If you're not closing your eyes to all new images from the film before it opens in early May, check out both below.
Here's the MTV Movie Awards clip:
And the new TV spot:
Shane Black directed Iron Man 3, which opens on May 3.
The film stars Robert Downey Jr., Gwyneth Paltrow, Don Cheadle, Guy Pearce, Rebecca Hall, Stephanie Szostak, James Badge Dale, Jon Favreau, Ben Kingsley and Wang Xuequi.
Iron Man 3 pits brash-but-brilliant industrialist Tony Stark/Iron Man against an enemy whose reach knows no bounds. When Stark finds his personal world destroyed at his enemy's hands, he embarks on a harrowing quest to find those responsible. This journey, at every turn, will test his mettle. With his back against the wall, Stark is left to survive by his own devices, relying on his ingenuity and instincts to protect those closest to him. As he fights his way back, Stark discovers the answer to the question that has secretly haunted him: does the man make the suit or does the suit make the man?