New 'Star Trek Into Darkness' TV Spot And Posters Herald Final Trailer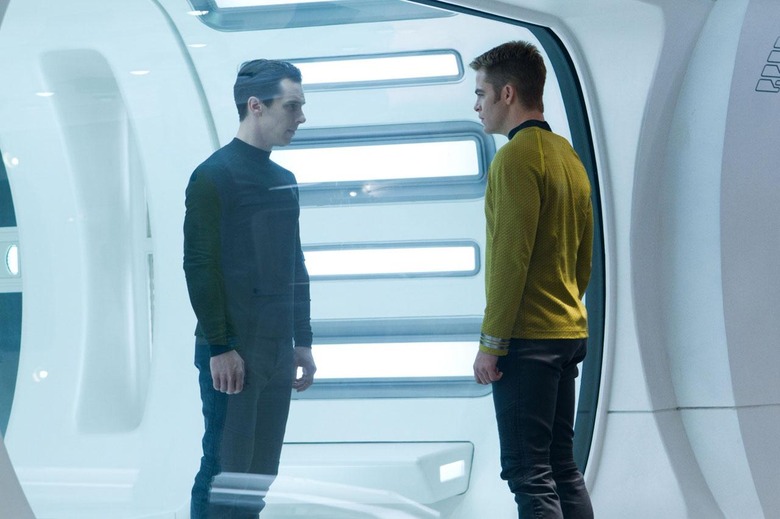 We'll see a final Star Trek Into Darkness trailer on Tuesday, but in the meantime you can check out a few stopgap marketing materials. There are four new character posters, for Uhura, Spock, Kirk, and the villain John Harrison, and a teaser clip that gives a good idea of what'll be in the final trailer. Check out all the elements below.
First up, here are new character posters; the Spock and Uhura sheets come from Apple, which will have the new trailer later this week.
And this is the new teaser spot that went online this weekend and aired on the MTV movie awards.
Star Trek Into Darkness opens on May 15 in IMAX, and in regular theaters on May 17.
In the wake of a shocking act of terror from within their own organization, the crew of The Enterprise is called back home to Earth. In defiance of regulations and with a personal score to settle, Captain Kirk leads his crew on a manhunt to capture an unstoppable force of destruction and bring those responsible to justice. As our heroes are propelled into an epic chess game of life and death, love will be challenged, friendships will be torn apart, and sacrifices must be made for the only family Kirk has left: his crew.