'The Pacifier' Reunion Brews: Adam Shankman Will Direct Vin Diesel In 'The Machine'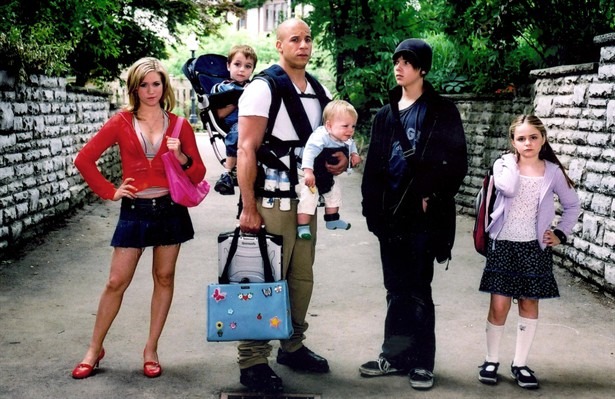 Briefly: That reunion of The Pacifier crew for which you've been pining is about to happen. Adam Shankman, who directed Vin Diesel in that family comedy, will call the shots for the actor once more in the action/comedy film The Machine. The new project was written by Thomas Lennon and Robert Ben Garant, who also wrote The Pacifier (and scripted the Night at the Museum movies in addition to stuff like Reno 911! and The State.) Alfred Gough and Miles Millar recently revised their script.Deadline says that Diesel's character is "a human-like machine created in secrecy by the Pentagon as the world's first true ultimate weapon, before the project was decommissioned and buried. Two decades later, The Machine is discovered by a kid who befriends him. When the government discovers he has been reactivated, The Machine steps up to protect the family harboring him." So it's also a little like The Iron Giant, which featured Diesel as the voice of the title character.
By the time this one comes out, we'll just about be at the ten-year anniversary of The Pacifier. Get your celebration plans set now.