'Romeo And Juliet' Trailer: Hailee Steinfeld And Douglas Booth Are Doomed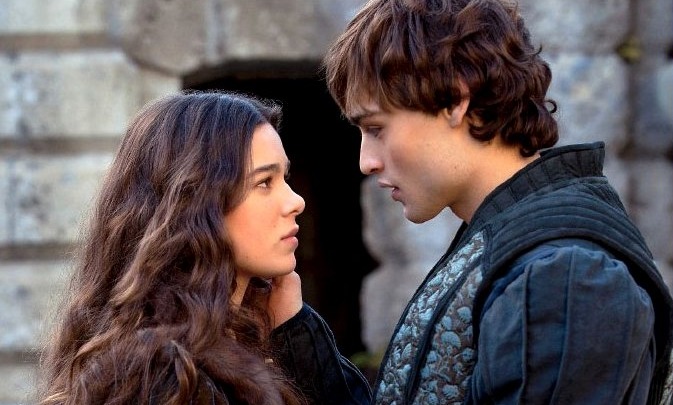 Since her Oscar-nominated breakthrough performance in 2010's True Grit, Hailee Steinfeld has mostly kept out of the limelight. In fact, she hasn't appeared in a single movie since then. But with half a dozen releases planned for the next couple of years (including Ender's Game, Can a Song Save Your Life, and Three Days to Kill) she now looks ready to make up for lost time.
Among the many projects on her slate is the Carlo Carlei-directed, Julian Fellowes-scripted Romeo and Juliet. Steinfeld and rising star Douglas Booth play the iconic star-crossed lovers, surrounded by a talented if somewhat random cast that also includes Paul Giamatti, Damian Lewis, Natasha McElhone, Ed Westwick, Kodi Smit-McPhee, Stellan Skarsgård, and Lesley Manville. Check out the new trailer after the jump.
[via The Playlist]
The trailer really plays like a shortened version of the entire story. Seeing as it's based on a 400-year-old play that everyone and their mother read in high school, though, I doubt anyone's too concerned about spoilers.
But that familiarity may prove a problem for the film in general if audiences see nothing fresh in this interpretation. Romeo and Juliet has been adapted for the screen countless times, with wildly varying degrees of reinvention. Carlei's version seems to be on the more straightforward / traditional end of the scale — perhaps too much so. Not every Romeo and Juliet needs Sword guns or Sharks and Jets, but if Carlei has nothing to add to the classic story, his telling may turn out to be kind of dull.
On the other hand, the cast is comprised of strong talents who can elevate even weaker material, so hopefully they'll be able to do wonderful things with Shakespeare. And considering that Romeo and Juliet's last major feature adaptation was Baz Luhrmann's in 1996, it is due for a return to the big screen. Carlei's film is slated for release on July 26 in the U.K. No U.S. date has been announced.