'The Hunt' Trailer: Mads Mikkelsen At The Center Of A Storm Of Lies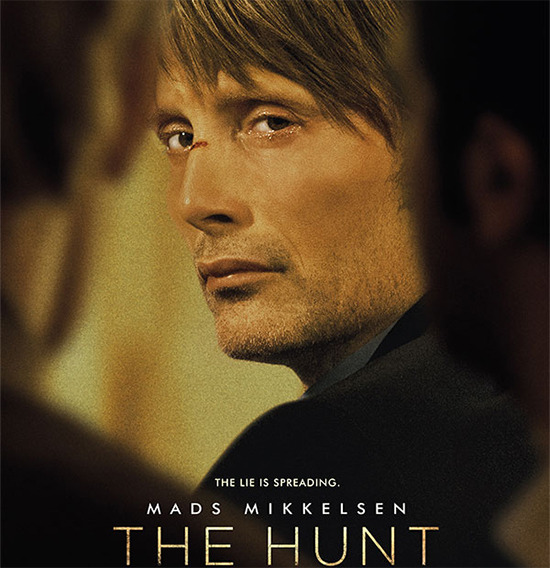 Thomas Vinterberg is a name that more people should know, if only for his film Festen (The Celebration). That '98 effort was the first film in the Dogme95 movement, and was at the leading edge of shooting serious theatrical efforts on video. Shot by Anthony Dod Mantle, who later became Danny Boyle's regular cinematographer, the film is also arguably the birth of Boyle's current style.
Vinterberg hasn't exactly been quiet in the past decade (films such as Dear Wendy and Submarino have made waves on the festival circuit) and now he returns with The Hunt. The film played Cannes last year, where star Mads Mikkelsen (Pusher, Hannibal) won the Best Actor award for his portrayal of a divorced father who becomes the target of accusations of abuse and molestation.
The US is among the last global markets to get the film in a theatrical release, but we will get to see the film later this summer. Check out a great trailer below.
The Hunt opens on July 12.
Following a recently divorced teacher fighting for custody of his young son, Lucas struggles with life after the split, but he finds a new love and get some positive news about the guardianship of his child. However, when a young child makes a vicious accusation against him, everything goes awry sending his life into mayhem.