Jose Padilha May Follow 'RoboCop' With True Crime Tale 'The Brotherhood'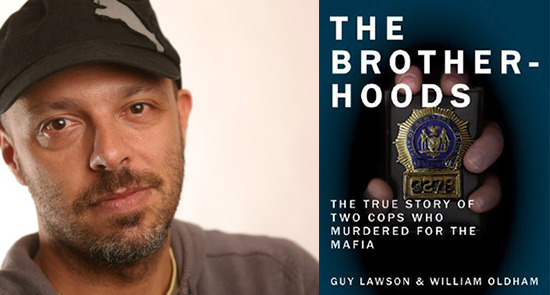 After the Elite Squad films, Brazilian director Jose Padilha seemed like a mold-breaking choice to direct the RoboCop remake for MGM. We have to wait to see how that worked out; while many photos have hit the web, we still haven't seen any footage from the film.
Now Padilha is signing on to a film that sounds more directly in his wheelhouse: The Brotherhood, based on the book The Brotherhoods: The True Story of Two Cops Who Murdered for the Mafia written by Guy Lawson and William Oldham. The story follows two corrupt cops, each of whom works for a different crime organization, and the third detective who tracks their activities.
The crime film is set up at Warner Bros, with Dan Lin producing. THR explains that Bill Dubuque scripted.
If the project sounds close to The Departed, that's probably no coincidence; Lin worked on that film in development, and has also worked on Gangster Squad and produced the Sherlock Holmes movies. He seems to have an interest in crime.
Detective Stephen Caracappa achieved the distinguished rank of first grade detective while under the hire of the Luchese crime family. Detective Louis Eppolito worked the heart of Brooklyn's mobland; he himself was the son of a Gambino crime family soldier. Detective William Oldham, the lead investigator on major organized-crime cases, quietly and relentlessly tracked Caracappa and Eppolito for more than seven years.
The Brotherhoods is the riveting account of the notorious rogue cops charged with murdering for the mob, and the brilliant detective who stalked them. With unparalleled access to both the NYPD and organized crime, a gallery of unforgettable characters, and sweeping from Manhattan to Las Vegas to Hollywood, this is the ultimate wiseguy story, packed with psychological intrigue, criminal audacity, and paranoid, blood-soaked fury.