Noah Emmerich Rounds Out 'Jane Got A Gun' Cast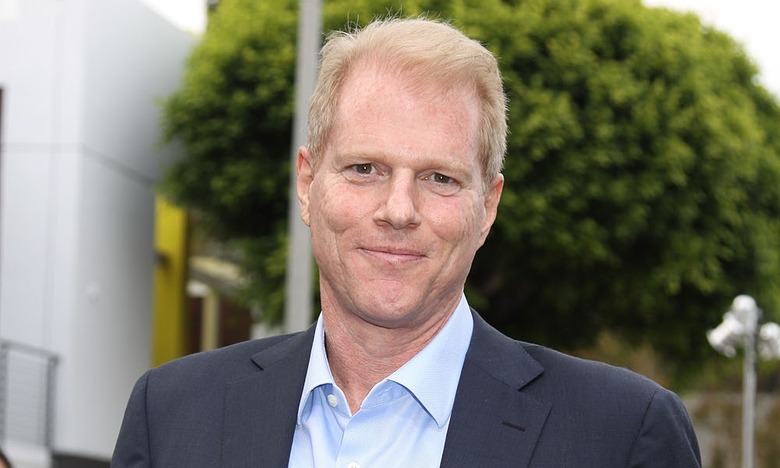 For the past several weeks, the casting of Jane Got a Gun has played like an extra-handsome version of musical chairs. First Michael Fassbender and Joel Edgerton were in, then Fassbender departed and Edgerton took his place. Jude Law was brought in to take Edgerton's old slot, but then he left too. Tobey Maguire, Jake Gyllenhaal, and Jeff Bridges were eyed as potential replacements for Law, before Bradley Cooper finally booked the part.
But one seat has remained steadily empty throughout the process, until now. Noah Emmerich will round out the cast of the Gavin O'Connor-directed Western as Natalie Portman's husband, whose betrayal of his gang sets the rest of the plot in motion. Hit the jump to keep reading.
Emmerich currently stars on FX's The Americans, the pilot of which was helmed by O'Connor. In fact, Emmerich has appeared in almost all of O'Connor's directorial efforts to date, from 1999's Tumbleweeds to 2011's Warrior. His professional connection to co-star / producer Portman dates back even further; the pair worked together on 1996's Beautiful Girls when she was just a teen. Presumably their onscreen relationship will be radically different this time around.
Jane Got a Gun has received a lot of attention lately thanks to its behind-the-scenes drama. Original director Lynne Ramsay quit by refusing to show up on the first day of shooting, but the project quickly got back on track by getting O'Connor to take over. Production has been going on for weeks now, and despite its rocky start Jane is now shaping up to be a pretty promising indie.
[Source: Deadline]