Comedy 'Ricky Stanicky' Comes Back To Life At Summit With Jim Carrey To Star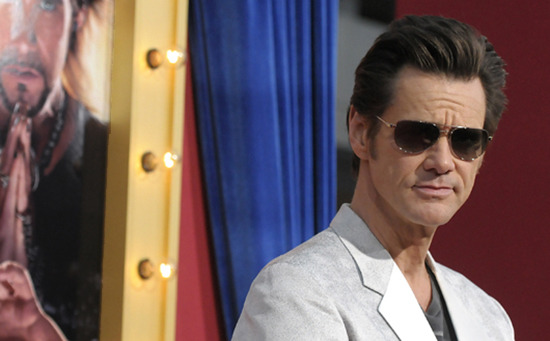 Jim Carrey's career is in an interesting place, with the former leading man beginning to find success as part of ensemble casts. As examples, he was highlighted as a strong point in The Incredible Burt Wonderstone, and looks like the most promising aspect of Kick-Ass 2.
Now a project that has languished for a while is coming back to life thanks in part no doubt to Carrey's interest in the film, and the public's resurged interest in the actor. Steve Oedekerk, who directed Ace Ventura: When Nature Calls, and wrote Bruce Almighty, will direct Carrey as part of an ensemble cast in Ricky Stanicky. The comedy follows a group of friends who create a fake friend to take the blame for their misdeeds, and then have to find someone to play the scapegoat in real life when their spouses insist on inviting Ricky to a party so they can meet him in the flesh.
THR explains that the comedy is envisioned as a Hangover-style ensemble, and explains the plot:
It begins when three teens pull a prank and burn down a house in their neighborhood. They create a fake person to take the blame: Ricky Stanicky. Twenty years later, it turns out the three guys have been using this alibi to get out of every uncomfortable situation in life. When their girlfriends and wives force them to set up a meeting with Stanicky, they hire an out-of-work actor to play the part.
Carrey will play the actor who becomes the fictional friend. James Franco was once set to star when the script by Jeff Bushell hit the Black List in 2010. Oedekirk will now rewrite that script.