Dolby, Royal Philips, And James Cameron Team Up To Bring Glasses-Free 3D To The Home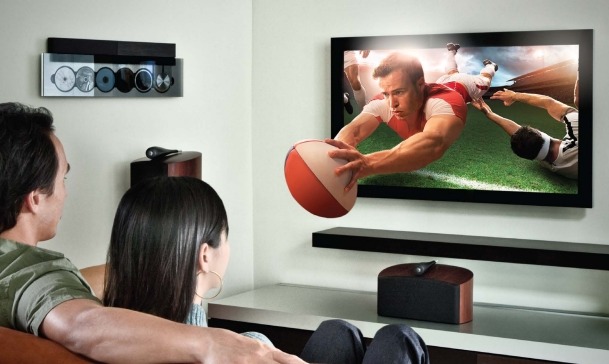 Even under the best of circumstances, watching films in 3D is kind of a pain. Those clunky glasses never quite sit right on anyone, and they're hideous to boot. That goes double if you have to wear them over your normal glasses. And then on top of all that, the picture may still look off if you're not sitting in the right part of the room.
Fortunately, the tech companies have heard your complaints and are working to remedy the situation. Dolby Laboratories, Royal Philips, and James Cameron's Cameron-Pace Group have announced a pact to support glasses-free 3D technology for the home. According to Dolby, the first such devices could hit stores "in the next year or two." Hit the jump to keep reading.
The companies revealed their plans at the NAB Show this week. Per the agreement, CPG will integrate the Dolby 3D format into its content production workflow. The information will be embedded directly into the content, so that it will be available when played back on Dolby 3D-supported device.
"3D is not really going to be successful as a mainstream viewing medium for consumers until it's as easy as sitting down and watching the content," explained Giles Baker, senior VP of Dolby's broadcast business group. That includes the ability to enjoy crisp, clear, glasses-free 3D from anywhere in the room, without having to find a particular "sweet spot."
Dolby 3D was first previewed at last year's NAB, and has been demonstrated at CES and a handful of other events since then. So far, the reception has been mostly positive. Time wrote that it exceeded expectations, offering images that are "crisp and blur-free at any viewing angle." Similarly, The Verge remarked that the picture was "so crisp and clean that it almost took a minute to realize we were looking at 3D footage."
Since the technology benefits from super-high-resolution displays, it may take a little longer to hit smartphones and other mobile devices. But Dolby and Royal Philips have just launched a technical specification for early adopters, and plans to publish it for wide use by the end of 2013. That means the first Dolby 3D devices could hit the market within the next couple of years.