'The Great Gatsby' International Trailer: "Is All This Made Entirely From Your Own Imagination?"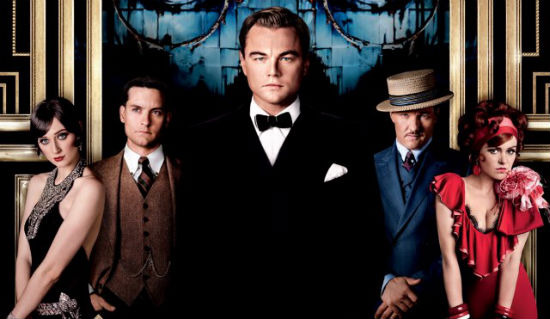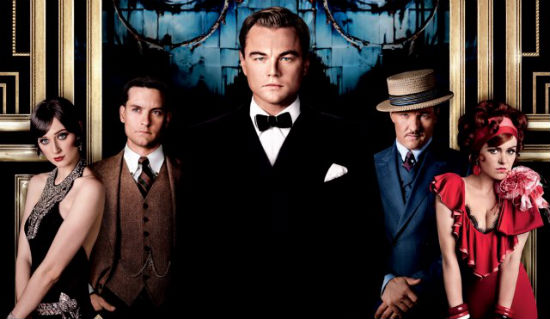 This short UK trailer for Baz Luhrmann's The Great Gatsby puts the focus on the (possibly) manufactured nature of Gatsby's life and persona. That was a big part of the last full trailer, too, but here the aim more than ever is to show the personal nature of the conflict between Gatsby (Leonardo DiCaprio) and Tom Buchanan (Joel Edgerton), with Daisy (Carey Mulligan) in the middle.
In addition, a few more posters (yep, one more set, to complement the other two) have come online.
Tobey Maguire, Joel Edgerton, Isla Fisher, and Elizabeth Debicki round out the cast. The Great Gatsby opens May 10.
"The Great Gatsby" follows Fitzgerald-like, would-be writer Nick Carraway (Tobey Maguire) as he leaves the Midwest and comes to New York City in the spring of 1922, an era of loosening morals, glittering jazz and bootleg kings. Chasing his own American Dream, Nick lands next door to a mysterious, party-giving millionaire, Jay Gatsby (Leonardo DiCaprio) and across the bay from his cousin, Daisy (Carey Mulligan) and her philandering, blue-blooded husband, Tom Buchanan (Joel Edgerton). It is thus that Nick is drawn into the captivating world of the super rich, their illusions, loves and deceits. As Nick bears witness, within and without the world he inhabits, he pens a tale of impossible love, incorruptible dreams and high-octane tragedy, and holds a mirror to our own modern times and struggles.