Hans Zimmer Discusses His 'Man Of Steel' Score Inspirations, And The Impressive Drummers Playing On It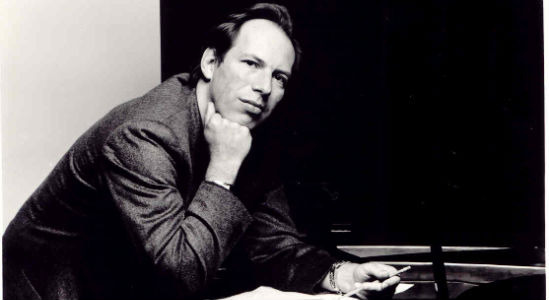 For Zack Snyder's Man of Steel, composer Hans Zimmer an unenviable task. Unlike in 2006's Superman Returns where composer John Ottman was able to use John Williams' iconic 1978 Superman theme, Snyder preferred to distance his film from all of the previous Superman films. That meant Zimmer was tasked with writing music that would work to inspire in the context of the new film, but also wouldn't be totally overshadowed by Williams.
Like I said, unenviable.
The Oscar-winning composer behind Gladiator, Pirates of the Caribbean and The Dark Knight spoke to CNN about this new score. He explained he was inspired by middle America, that Christopher Nolan provided some input, and that the score features an A-List drum line of celebrities. Read about that and more below.
Speaking to CNN, Zimmer explained his trepidation at taking the job:
Look, that was daunting. Seriously. He's the greatest film composer out there, without a doubt, and it happens to be one of his iconic pieces of music, so I spent three months just procrastinating and not even getting a start on the thing, because I was so intimidated: 'Oh my God, I'm following in John Williams' footsteps.'
The way around that for Zimmer was to think of Superman in a different way:
I kept thinking of the story as, What if you are extraordinary, and your entire ambition is to join humanity? To become human? What does it mean to become human? What does it mean to be an outsider who really wants to join the human race?
He then found himself inspired by Superman's small town values, which helped him start to write a more inspirational score, different from the dark, brooding work he did on The Dark Knight Rises and Inception:
What was important for Superman was the simple fact that none of us pay much attention to the Midwest. I know America mainly by the big cities, but if you go into the Midwest, there is a people there and there is a country there. And I thought it was important that the decent folk, simple folk be the heart of the story, and a character who is guileless, who isn't complicated in the sort of flawed way our Dark Knight is, and isn't political in any way. He's just striving to become a better part of humanity.
Zimmer looked to Christopher Nolan as a sounding board for some of these ideas, and while Zimmer suggested he was helpful in "getting rid of my demons," he quickly stepped aside so that  he wouldn't be "a mistress in the mix" between the composer and Snyder, who ultimately is the one making the decisions on the film.
So what about the score itself? CNN describes it as follows, including a funny story from Zimmer:
Sonically, this treatment of America comes across via a grouping of pedal steel guitars (instead of the usual string section), banging titanium and steel sculptures, and organizing "a who's who of drummers" in a 12-member drum circle, including Jason Bonham, Sheila E. and Pharrell Williams. "The great thing about Superman is that everybody loves Superman," Zimmer said with a laugh. "It's very easy making the call and saying, 'Hey, can you come?' I remember phoning Pharrell and him saying, 'I'm right in the middle of producing the Beyonce album in Miami.' 'Jason Bonham's in Miami, and he's getting on a plane!' Next morning, there's Pharrell, looking a little bleary-eyed."
Hopefully we'll get to hear a bit more of the Man of Steel score soon as we fly towards its June 14 release.
Thanks again to CNN.