'Prometheus' Writer Jon Spaihts To Rewrite 'Black Hole' Remake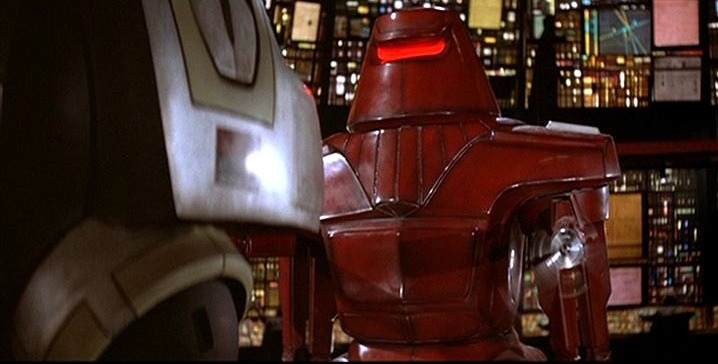 A few years back, Jon Spaihts became popular in Hollywood thanks in part to his still-unproduced sci-fi screenplay Passengers. That led to a gig writing what became Prometheus. Most of us don't know precisely how Prometheus would have played if Spaihts had been the lone writer on the project; his draft has never been read by many fans. (We can, however, get some idea about Spaihts from The Darkest Hour, which he wrote.)
Now Spaihts has been tapped to write another modern take on a well-known piece of filmed sci-fi. He'll rewrite the Travis Beacham script for Joseph Kosinski's remake of The Black Hole.
THR reports the news, but still doesn't have anything much to report about how the story is going to be reworked.
The 1979 film revolved around the crew of a space exploration vessel and the mad scientist who is the lone human on a ship that is poised on the edge of a black hole. The scientist has staffed his ship with robots, but there's s sick truth about the nature of those 'bots that the explorers will soon learn as the scientist moves to take them all into the black hole.
Which elements will remain from the original? Beyond the black hole itself, we can't say. Speaking at the London junket for Oblivion, Kosinski said "Yes, The Black Hole is on... It's a project that I'm really excited about... it's a deep space trip into the centre of the galaxy and we have a really great idea for the Black Hole itself."
This was just before Spaihts was announced for the film, and the fact that he's now writing means that casting decisions are probably going to have to wait a while.