Benedict Cumberbatch Joins 'Crimson Peak'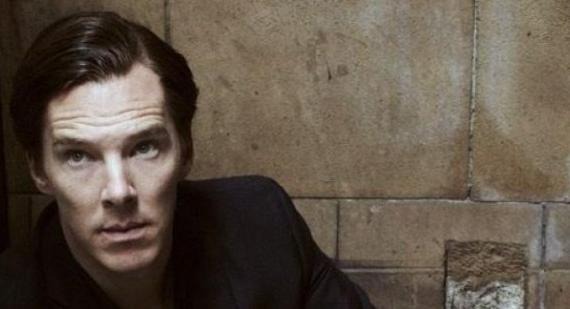 Benedict Cumberbatch is becoming one of the most sought-after screen actors, thanks originally to his leading role in the BBC series Sherlock, but also to attention-getting gigs like his Star Trek Into Darkness villain.
Now Guillermo del Toro has turned to Cumberbatch to bolster the cast of the haunted house movie Crimson Peak. Emma Stone and Charlie Hunnam are also part of the cast. At this point we don't know how any of them fit into the story, or what side of the moral fence Cumberbatch will be on.
Variety got the scoop on Cumberbatch's part in the film, but doesn't have any significant new story details to report, as Guillermo del Toro and Lucinda Coxon are reportedly still rewriting the original script Matthew Robins wrote with del Toro.
For those who haven't followed along with the development of the film so far, we'll go back to previous comments from the director. In February he explained,
It's the turn of the century. So it's at the turn of the century and half of the movie takes place in America, and the other half takes place in a crumbling mansion in Cumbria. And basically it's a ghost story and gothic romance, trying to subvert the rules of the usual gothic romance...the first half is a love story, then that love story turns darker. And it's at the same time a ghost story. I'm working at this moment with Lucinda Coxon, who is a really great playwright from the UK. She has the proper degree of perversity and intelligence to turn it into something interesting to watch.
Just to refresh, there's this big quote from the director that originally explained in a general sense what he'll hope to achieve when production starts roughly a year from now:
To me [the classic old haunted house movie] is Robert Wise's The Haunting, which was a big movie, beautifully directed, with the house built magnificently. And the other grand daddy is Jack Clayton's The Innocents. I've always tried to make big sized horror movies like the ones I grew up watching. Films like The Omen, The Exorcist and The Shining, the latter of which is another Mount Everest of the haunted house movie. I loved the way that Kubrick had such control over the big sets he used, and how much big production value there was. I think people are getting used to horror subjects done as found footage or B-value budgets. I wanted this to feel like a throwback.