Zoe Saldana To Play Gamora In 'Guardians Of The Galaxy'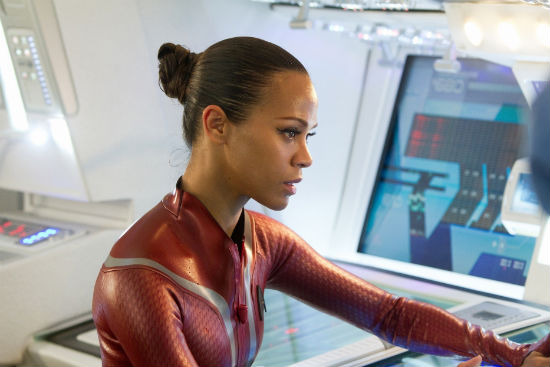 The third member of the Guardians of the Galaxy has just been cast. Zoe Saldana, who is well-known to franchise fans for her work in Avatar and Star Trek, is in talks to play Gamora in James Gunn's Phase Two Marvel film, set for release August 1, 2014.
The Hollywood Reporter broke the story and say the actress is currently in contract negotiations. That usually means it's a matter of a few details.
Gamora is a green-skinned, alien assassin who has strong ties to Thanos, the ultimate villain who appeared during the credits of The Avengers. In the comics, Gamora was pretty much raised by Thanos, before eventually turning on him when she saw his true colors.
Saldana joins Chris Pratt as Star Lord and Dave Bautista as Drax the Destroyer in the film, which still has at least two main parts to cast: the likely motion captured Groot and Rocket Raccoon.
James Gunn, who re-wrote and will direct the film aimed at an August 2014 release, is currently in Europe getting ready to film by the beginning of Summer. And from the looks of the concept art and images that have made it online in the last 24 hours, Saldana is going to be part of something very exciting.