Jason Dohring Officially Confirmed For 'Veronica Mars' Movie Sequel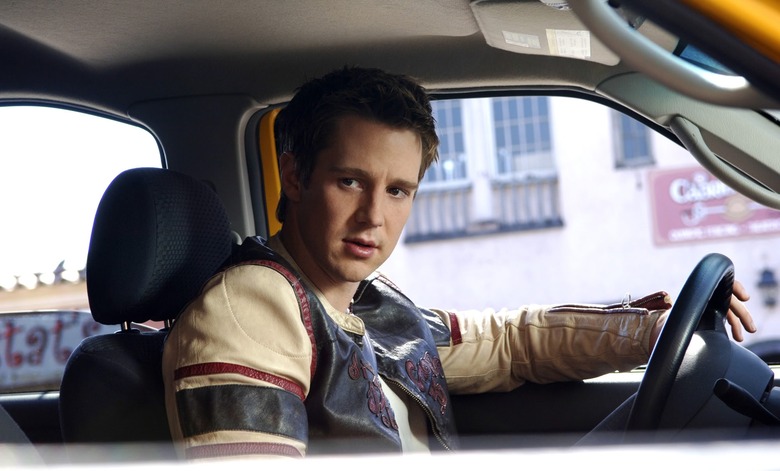 With coffers stuffed by more than double its initial $2 million Kickstarter fundraising goal, the Veronica Mars movie project has finally begun casting characters other than, well, Veronica Mars. Jason Dohring has officially signed on to reprise the role of wealthy bad boy Logan Echolls, becoming the second returning actor (after lead Kristen Bell) to join the project.
There was never much doubt Dohring would return, especially after he showed up in the pitch video for Kickstarter. (Enrico Colantoni and Ryan Hansen also appeared, but neither has been set as of yet.) But it's still great to hear, not least because Logan is central to the film's plotline. Hit the jump to keep reading.
The character of Logan was introduced in the first episode as Neptune High's "obligatory psychotic jackass," but eventually progressed to become her on-again, off-again love interest. When the new movie picks up, however, Veronica and Logan won't have seen each other in nine years. He proves the catalyst for her return when he reaches out for help in solving the murder of his pop star girlfriend, for which he is apparently a prime suspect.
She, meanwhile, has spent the past several years at Stanford and Columbia, and is dating a new man at the start of the film. The plot will also incorporate Veronica and Logan's 10-year high school reunion, leaving the door wide open for other fan favorite charcters to return.
Since Veronica Mars the series ended in 2007, Dohring has had a series regular role on CBS' Moonlight and a recurring part on The CW's Ringer. In addition, he's guest starred in a number of TV series including CSI, Lie to Me, Rules of Engagement, and Thomas' Party Down. Veronica Mars the movie is on track to shoot this summer, for a planned 2014 release from Warner Bros. Digital.