'Bronies: The Extremely Unexpected Adult Fans Of My Little Pony' Trailer: This Is Not An April Fools Joke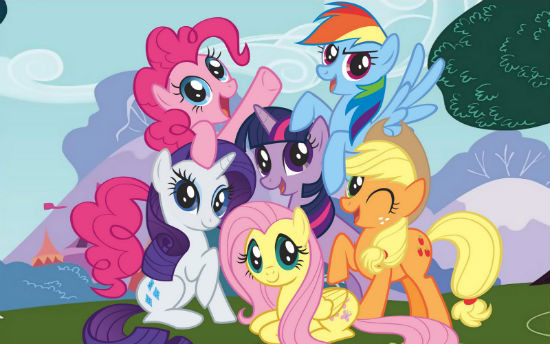 Many of us spend an excessive time on the Internet and, in that time, we're exposed to new things. One of those is the movement of men who call themselves "Bronies" — they're adult male fans of the TV show My Little Pony: Friendship is Magic. The show is primarily aimed at tween girls, but the Brony subculture is growing. Just how prevalent is this movement? It now has its own documentary.
After grossing over $300,000 on Kickstarter, Bronies: The Extremely Unexpected Adult Fans of My Little Pony was directed by Laurent Malaquais. The film tells the story of this small, vocal niche of fandom through interviews, behind the scenes access at events, and plenty more.
Below you can read more about the film and see its trailer. Then, if you so desire, the completed film is available for purchase.
Thanks to Cartoon Brew for the heads up on this trailer, which has been out a few months but is just now reaching our radar.
Here's how the film is described on its official site:
In early 2012, John de Lancie discovered that he had been flooded with hundreds of e-mails almost overnight for his portrayal of the mischevious villain Discord in Friendship is Magic. Oddly enough, all of the mail seemed to be coming from adults! This was when he discovered Bronies for the first time, and the concept of such a unique demographic forming around a TV show fascinated him to no end. As the fandom grew, so did his curiosity. Seeking to learn more about this phenomenon, he joined forces with producer Michael Brockhoff to create a documentary, and in the process answer essential questions about the Bronies: who they were, where they came from, and what they aimed to do.
With show creator Lauren Faust and voice actor Tara Strong onboard, they raised support on crowdfunding site Kickstarter and became the second most funded documentary project in the site's history.
The official site is also where you can download or purchase a copy of the full film. Has anyone seen it?