'Under The Dome' First Look: Stephen King's Novel Comes To TV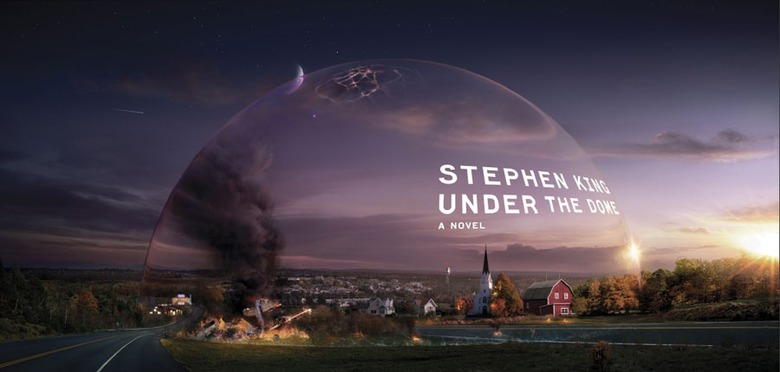 There's a good chance that Under the Dome is show everyone will be talking about this summer. CBS is adapting the Stephen King best-seller about a small town that's suddenly isolated by a huge, invisible dome into a 13 part mini-series. Broadcast begins June 24, and the network has just released the first actual look at the show. It's a one-minute long behind the scenes featurette that has some footage featuring the town, the cast, and some of the effects. Check out the video below.
Thanks to Deadline for the link.
Steven Spielberg's Amblin Entertainment is producing and Neal Baer (ER) has signed on as the showrunner. Niels Arden Oplev, the director of the original Girl With The Dragon Tattoo, will helm the first episode. It stars Chad Vogel, Rachel Lefevre, Dean Norris, Jolene Purdy, Nicholas Strong, Britt Robertson, Aisha Hinds, Alex Koch, Natalie Martinez and Colin Ford.