'The Hobbit: The Desolation Of Smaug' Preview Answers Questions About Peter Jackson's Middle 'Hobbit' Chapter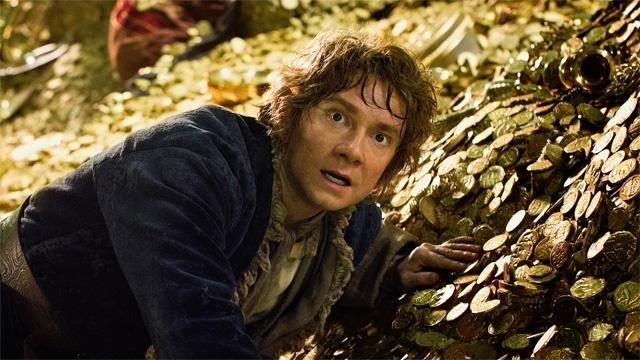 While initial trailers for The Hobbit have some footage that will likely be in the second chapter, The Hobbit: The Desolation of Smaug (as the trailers were crafted before the adaptation was split into three parts) the first "official" look at the second movie came via a live web event for those who bought The Hobbit: An Unexpected Journey on Blu-ray or DVD.
Now Peter Jackson has posted a condensed version of that live event for everyone to see, and the six-minute clip has the writer/director answering questions about the film, as well as some behind-the-scenes views of scenes from The Desolation of Smaug. You'll see Luke Evans as Bard the Bowman, and Evangeline Lilly as the elf Tauriel, among other things
And there are even appearances from Stephen Colbert, who asks a pretty hyper-detailed question about Jackson's Middle-Earth, and Lord of the Rings actor Billy Boyd.
The Hobbit: The Desolation of Smaug opens on December 13, 2013.
The second in a trilogy of films adapting the enduringly popular masterpiece "The Hobbit," by J.R.R. Tolkien, The Hobbit: The Desolation of Smaug continues the adventure of the title character Bilbo Baggins (Martin Freeman) as he journeys with the Wizard Gandalf (Ian McKellen) and thirteen Dwarves, led by Thorin Oakenshield (Richard Armitage) on an epic quest to reclaim the lost Dwarf Kingdom of Erebor.