Clint Eastwood May Take Over 'Jersey Boys' Film Adaptation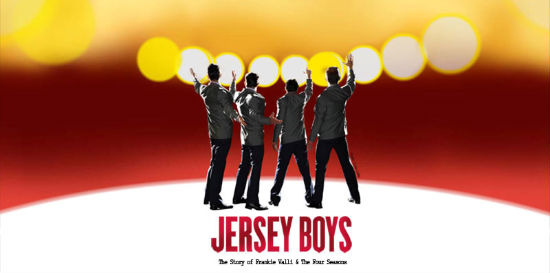 The musical has struggled to find new life over the past decade. Glee and similar TV shows may find success, and the occasional film, such as Chicago or Les Miserables, rises to prominence, but for the most part the musical remains a tough sell. Just look at the recent Oscar attempt to highlight great musicals of the last decade, which cast a spotlight on a bare handful of films.
Clint Eastwood, who once played an unlikely part in the comedy western musical Paint Your Wagon, and is known for composing the music for many of his films, has been trying to mount a new musical version of A Star is Born. That had momentum when Beyonce was attached, but stalled out when the singer exited the project.
Now Eastwood is reportedly turning to another musical: the big-screen version of Jersey Boys. The film would adapt the Tony Award-winning Broadway musical about the rise to fame of the classic group Frankie Vallie and the Four Seasons. Jon Favreau was developing the film, but it was put into turnaround by Warner Bros. last year. Ironically, if Eastwood signs on, Warners, which houses his production company, may be back on board.
THR reports the new project movement. Graham King of GK Films has the property, and with Favreau was originally developing at Columbia. King moved the film to WB after signing a first-look deal with the studio, but WB put it into turnaround just a few months later.
Now Eastwood reportedly wants to make Jersey Boys while A Star is Born assembles a new cast. Star has Esperanza Spalding attached to star, but needs a male lead. We don't have any casting reports for Jersey Boys at this point; Eastwood isn't even officially signed yet. We don't know if the John Logan script remains in play at this point, but it likely remains as the template for the film.
Germain described the story of Jersey Boys when covering the film last year:
Jersey Boys is based on the real-life rags to riches story of Frankie Valli and the Four Seasons who went from the street corners for New Jersey to massive musical success with songs such as Oh What A Night, Big Girls Don't Cry, Rag Doll, Sherry, and Can't Take My Eyes Off of You. The show is one of the most successful ones still running on Broadway. It opened in 2005 and has sold over $1 billion in tickets not only in New York, but all over the world partially because of its relatable, inspiring story of working hard and fulfilling your dreams. More so it's the rare musical where almost everyone who sees it knows all the songs before stepping in to the theater.