'Iron Man 3' Will Be Different In China; Fan Bingbing To Appear In Exclusive Scene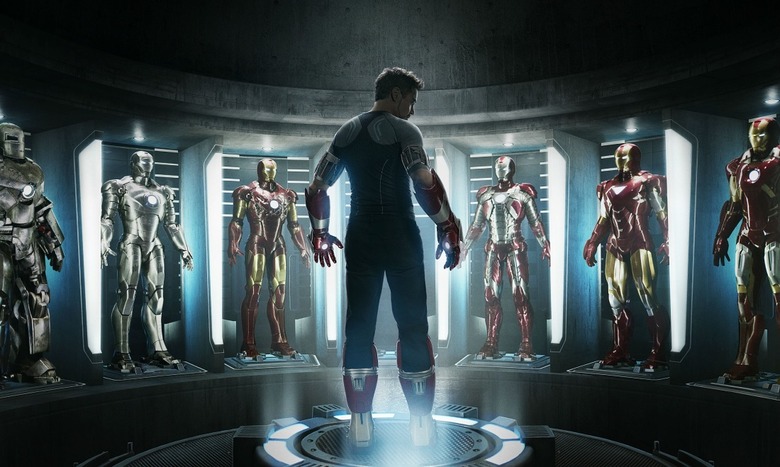 That producers of American movies are courting Chinese funds is nothing new. For the past few years various films have taken Chinese money, and shot films partially in China, in order to qualify for distribution in the country, and thus enjoy the attention of its rapidly growing cinema audience.
What is slightly new is the idea of different cuts of films being released in China. Looper was released in China with a bit of extra footage not seen in elsewhere in the world. Director Rian Johnson called the differences mostly inconsequential, and said the US release is his preferred cut. Still, the different version is out there.
Now Iron Man 3 will be released in China with a bit more footage, and even an actor who won't be seen in versions elsewhere. Fan Bingbing (recently cast in X-Men: Days of Future Past) will appear in a small sequence seen only in China.
Deadline reports the statement from Marvel, which you can read in full:
Marvel Studios and DMG announced that a Chinese version of Iron Man 3 will be released in China on a date to be announced in the near future. DMG, a Chinese media and entertainment company, collaborated with Marvel Studios on the Chinese elements in the film, and is marketing and distributing the film in China.
While Marvel and DMG have decided not to apply for co-production status in China, the film includes significant Chinese elements. Renowned Chinese actor Wang Xueqi will appear in both the studio's Chinese version of the film and in its international and domestic US version. Both versions of the film include Iron Man 3 footage filmed in Beijing in December.
The Chinese version of the film will also feature a special appearance of China's top actress, Fan Bingbing, and will offer specially prepared bonus footage made exclusively for the Chinese audience. Marvel Studios' experience working on this film with Fan Bingbing and Wang Xueqi and in shooting in China has been very positive and has created a springboard for future collaboration with China's talented stars and its growing film and television industry. The Iron Man cast and filmmakers look forward to bringing Iron Man back to China.
There's a good chance the exclusive Chinese scenes will end up on DVD in the States (or at least on YouTube), so in the end there will probably be only a small window of exclusivity for the material.