More Plot Details For Wes Anderson's 'Grand Budapest Hotel,' Fox Searchlight Considering Late 2013 Release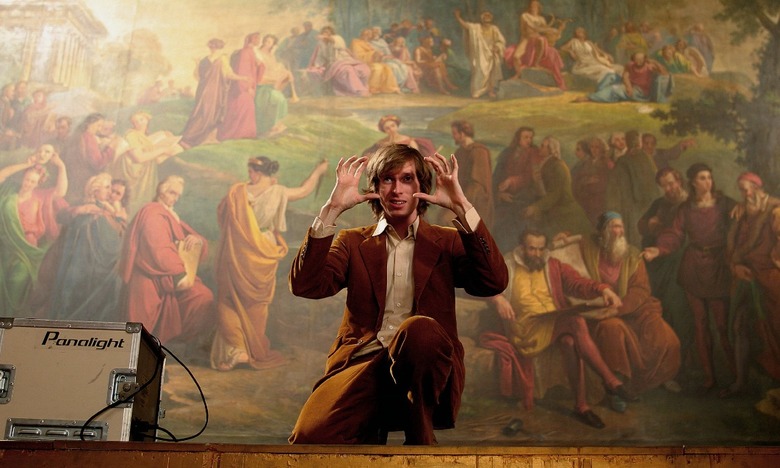 The cast for Wes Anderson's latest, The Grand Budapest Hotel, is by far the most impressive of the filmmaker's career. Now it turns out we might get to see them in action later this year.
Fox Searchlight has officially come on board as the film's distributor and they're reportedly considering a late 2013 or early 2014 release. Along with that news comes a brand new plot synopsis that explains how actors like Ralph Fiennes, Edward Norton, Owen Wilson, Tilda Swinton, Jude Law and Bill Murray will fit in. It's the most we've heard about the film to date.
Thanks to ScreenDaily (via Playlist) for the news on Searchlight. Here's their new plot description:
The Grand Budapest Hotel tells of a legendary concierge at a famous European hotel between the wars and his friendship with a young employee who becomes his trusted protégé. The story involves the theft and recovery of a priceless Renaissance painting, the battle for an enormous family fortune and the slow and then sudden upheavals that transformed Europe during the first half of the 20th century.
Anderson has assembled an incredible ensemble for this go around, including Ralph Fiennes, Edward Norton, Owen Wilson, Tilda Swinton, Jude Law, Bill Murray, Adrien Brody, Harvey Keitel, Jason Schwartzman, Willem Dafoe, Jeff Goldblum, Saoirse Ronan, Tom Wilkinson, Mathieu Amalric, F. Murray Abraham, Bob Balaban and Tony Revolori. Wow.
Once Anderson is finished with the film, Searchlight will have an interesting decision between rushing the film out this year or next. Surely they'l look at what other movies are opening, the rest of their release slate and most importantly quality of the film. If Anderson is done, and they love the movie, you'd imagine they'd push to get it in the mix of awards season. That said, Moonrise Kingdom this year got some awards buzz and it was released over the summer.
Are you excited for the film? What do you think of the plot?