'Arthur Newman' Trailer: Colin Firth And Emily Blunt Try To Be Other People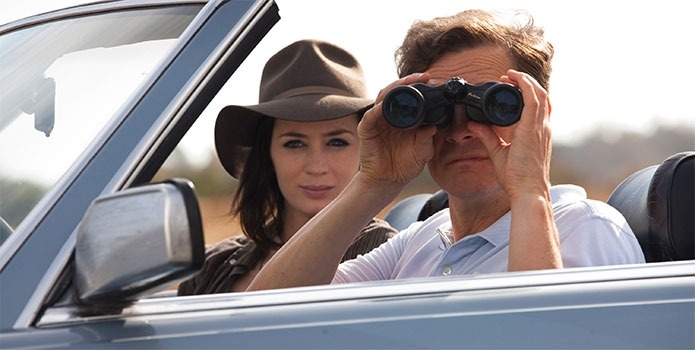 Pretty much everyone has had a moment when they felt an intense desire to run away from their own lives, an urge to leave everything and everyone behind completely and start fresh as an entirely different person. Only a precious few people actually attempt to do it.
In the first trailer for Arthur Newman, family man Wallace Avery (Colin Firth) joins those ranks by faking his own death and assuming the identity of Arthur Newman, golf pro. Along the way, he encounters a troubled woman (Emily Blunt) who's running from some demons of her own. The comedy is the feature debut of commercial helmer Dante Ariola, whose work we've spotlighted here in the past. Hit the jump to keep reading.
Update: The embed is below.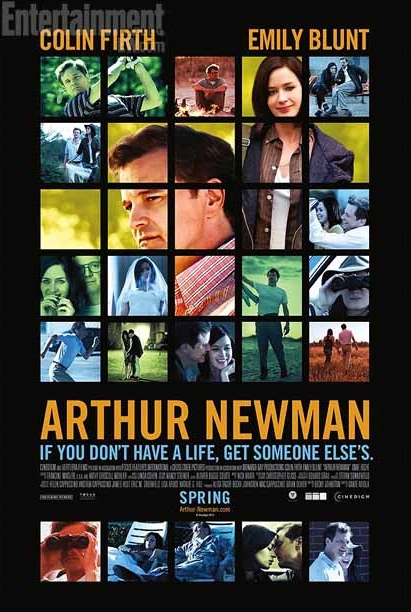 Both Blunt and Firth are performers who have charm to spare, and seeing them onscreen together should be an easy pleasure. Unfortunately, judging by some of the reviews out of TIFF, that's about the extent of this movie's appeal. The Guardian slammed the movie as "wearisome" in a one-star review, and Collider, IndieWire, and The Playlist each gave it a pitiful D grade. Even THR's comparatively positive review can't muster up a more enthusiastic compliment than "sweet."
Arthur Newman lands in theaters April 26.
Wallace Avery is tired of his life. Divorced, disconnected from his son, dissatisfied with his love life, he decides the time has come for a radical solution. He literally walks away from his life, buys himself a new identity as Arthur Newman, and sets out toward his own private Oz – Terre Haute, Indiana – where he believes he has a chance to work as a golf pro. Wallace's idea of a second chance is to become a second person.His road trip is derailed by the entrance of Michaela Fitzgerald, whom Arthur discovers passed out poolside at a motel. It takes her all of a couple hours to bust Arthur's identity scam. It takes Arthur a lot longer to bust hers.Colin Firth and Emily Blunt co-star in this gently comic love story set in a perfect storm of identity crisis. "Arthur Newman," from a screenplay written by Becky Johnston, looks at how two people, desperate to remake themselves, fall in love and find a way to accept responsibility for who they really are.