Kate Mara Joins Johnny Depp In Wally Pfister's 'Transcendence'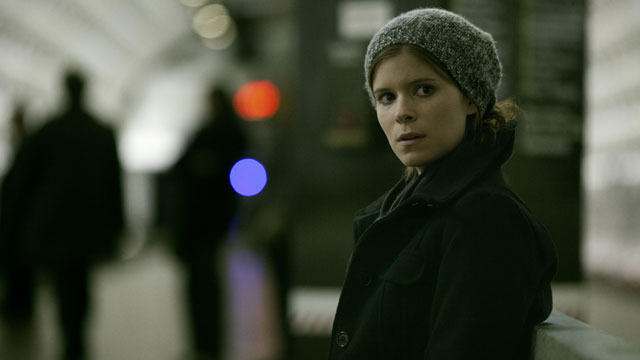 Kate Mara is hardly a newcomer; she's had notable roles on Jack & Bobby, 24, Entourage, and American Horror Story, with lots of feature work sprinkled in between those gigs. But her starring role on the David Fincher-produced series House of Cards has elevated her profile in a big way.
One immediate result of Mara's new popularity is that she has landed a role in Transcendence, the directorial debut of Christopher Nolan's cinematographer Wally Pfister. (Nolan and his wife and co-producer Emma Thomas are producing Transcendence, too.) The cast already includes Johnny Depp, Rebecca Hall, and Paul Bettany in a story that sees Depp's consciousness given new life within a computer.
As one might expect from a project created by a Nolan protege, the story details of Transcendence are mostly locked away for now. Depp and Bettany play scientists, with Depp being Will, killed by anti-tech terrorists, but reborn after his consciousness is housed in a computer. Hall plays Depp's wife.
Twitter delivers a bit of extra info, with Borys Kit of THR offering some basic detail on Mara's character, and a reply to his tweet saying that Mara's role, Bree, is one of the few female characters in the script.
Character details for Mara were not given but I heard she's a recruiter who brings in Paul Bettany into the A.I. fold.

— Borys Kit (@Borys_Kit) March 27, 2013
Transcendence is set for release April 25, 2014. [Vulture]