Superhero Bits: Iron Man 3, Man Of Steel, Red 2, Venom, Injustice, Spider-Man, Batman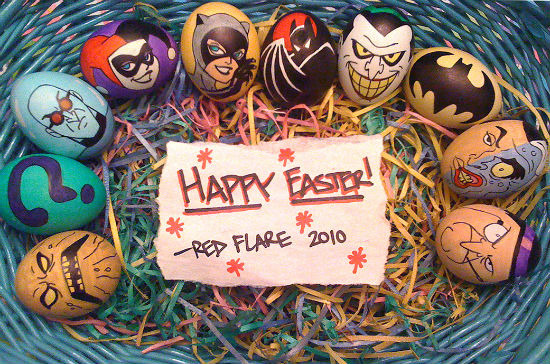 Want to see a shadow of a new Iron Man 3 armor? What did David Goyer say regarding Lex Luthor in Man of Steel? Has the writer seen Zack Snyder's Superman movie? How does the producer of Red 2 feel about the film? Are there really funny deleted scenes from Superman IV? Read about all this and more in today's Superhero Bits.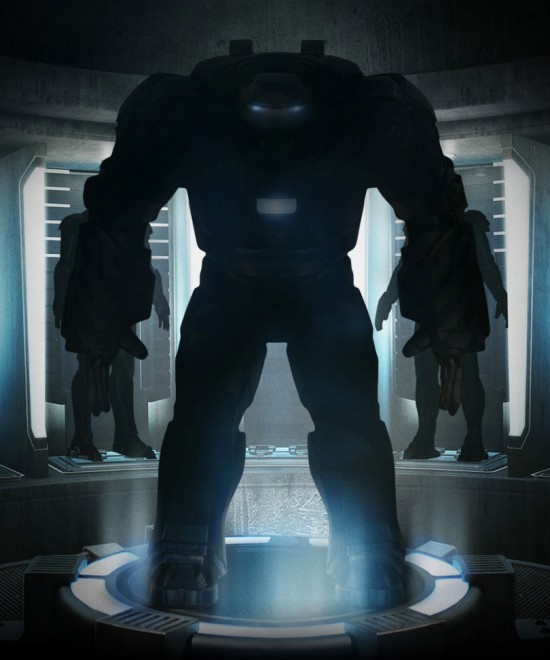 Comic Book Movie found this tease of another Iron Man 3 armor that'll likely soon be "revealed" via Facebook. It's the Mark 38, aka the Hulkbuster.
In a great interview with I Am Rogue, Man of Steel screenwriter David Goyer teased Lex Luthor possibly being in the film:
I don't think anyone has ever confirmed that we haven't included him.
The Injustice: Gods Among Us Facebook (via CBM) posted a new trailer looking at Batman: Arkham City skins.
Collider spoke to producer Lorenzo di Bonaventura about Red 2, and here's what he had to say:
It's really fun, it's really good. I think the best measure of it is that all the cast members that we added—Byung Hun, Catherine Zeta Jones, Anthony Hopkins, David Thewlis—we added some really great actors and they really killed it. So I think we made, I say "a richer broth." And Dean has a great sense of comedy and there's just some laugh-out-loud funny stuff in it. I really love it, but you never know what it's gonna feel like until you show it to an audience, which is next week.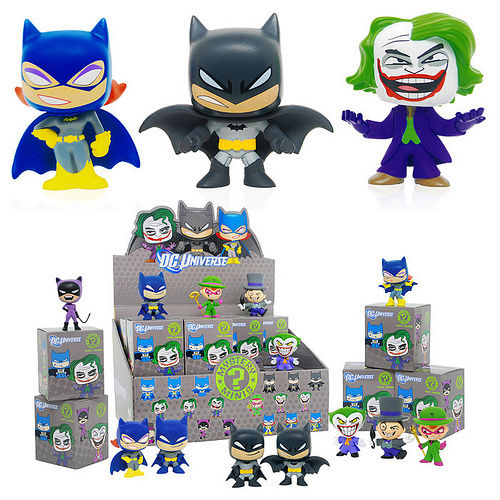 ToysRevil has a great post on a really cool series of DC Mystery Mini Figs themed on all kind of Batmans.Rhett Reese and Paul Wernick talked about their Venom script to Collider.
Here's another interview with David Goyer, where he talks about having actually seen Man of Steel. Collider has the breakdown.
Cracked has a breakdown of five crazy moments in Indian comic books.
Due to the amount of graphics and images included in Superhero Bits, we have to split this post over TWO pages. Click the link above to continue to the second page of Superhero Bits.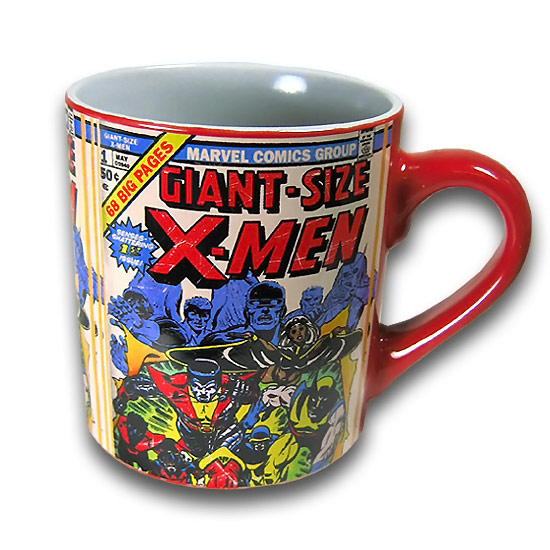 Very cool Giant Size X-Men mug via GeekAlerts.
Ryan Reynolds doesn't want to be in Justice League, so ScreenRant picks six new actors to portray Green Lantern. Aquaman too.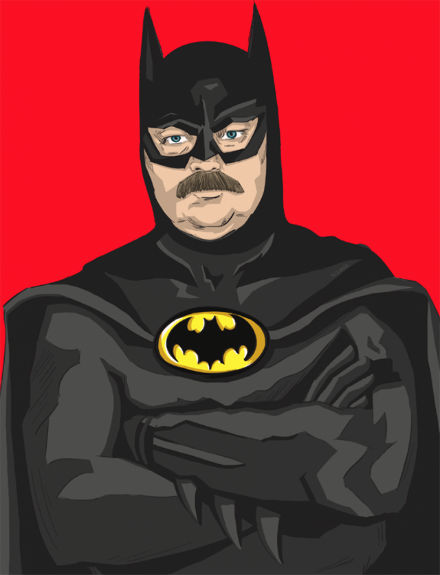 Artist Vicky Trochez reimagined the cast of Parks and Recreation as the Justice League. See more at her site or Laughing Squid.
Movies.com posted a James Franco interview from The Howard Stern Show where he talks about Spider-Man.
These have been online for a few years but I had never seen them. Mark Millar posted about some terrible Superman 4 deleted scenes.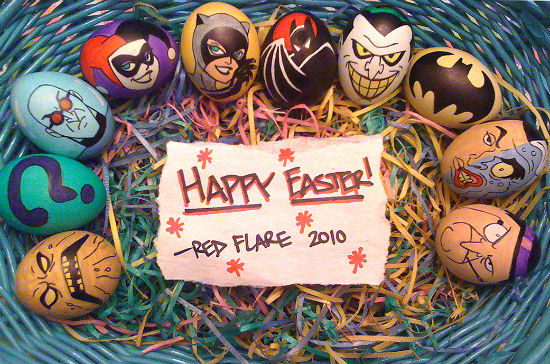 Easter is coming up, so The Mary Sue posted a gallery of pop culture Easter Eggs including these Batman ones above by Red Flare on Deviantart