'Deadpool' Writers Have Spoken To Mark Millar; Know Script Is Online; Have Tricks Up Their Sleeve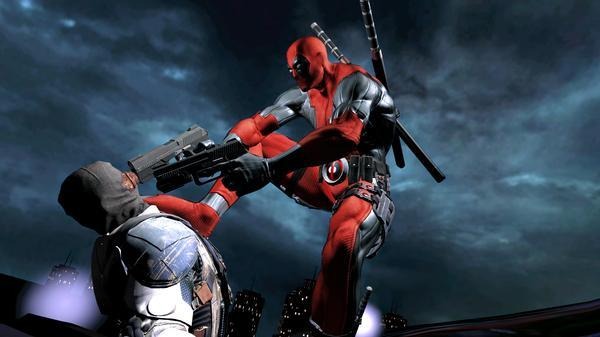 Every few weeks we hear the same thing about the hypothetical Deadpool movie. We hear the script is great, but incredibly hard-R, and no one is willing to move ahead because of that. The script in question is the work of Rhett Reese and Paul Wernick, writers who exploded on the scene with the 2009 film Zombieland and penned this week's G.I. Joe: Retaliation. We spoke to the duo about G.I. Joe earlier this week, so check back for that, but I also had to bring up Deadpool.
Reese and Wernick confirmed that star Ryan Reynolds and director Tim Miller are both still on board, the test footage is amazing, they've discussed the project with 20th Century Fox's Marvel mastermind Mark Millar and casually mentioned that the script can be found online, almost inviting fans to read it and tell executives they want to see the movie.
Read their quotes below and check back later this week to hear about death, rewrites and main characters in G.I. Joe Retaliation.
We keep reading about is how awesome your Deadpool script is, but that it's so awesome we might never see it. How would you guys describe the script that's out there right now that's so R rated that we can't...Rhett Reese: The way I would describe it is to say it's the best script we've ever written and probably ever can write. To us it's the pinnacle of what we are capable of and we are super proud of it. It will definitely pose a risk, just because it's an R rated Deadpool and most comic book movies aren't, but we just think it's a phenomenal opportunity and we've got a wonderful star in Ryan Reynolds and a wonderful director in Tim Miller and we've got some wonderful test footage that he did for it. The script is sitting there, we just want it.Paul Wernick: We really tapped into the character. They say, "write what you know." It's ultimately a self hating....Reese: (Laughs) Exactly. "An irreverent, vile lunatic."Have you talked to Mark Millar at all about it? 
Reese: We've been in touch with Mark, because he's come on as a consultant for Fox, so we are talking to him and we are....
Wernick: We are beating that drum. It's the one project that we are so passionate to get made and we are doing everything we can. We have a few tricks up our sleeves still.
Reese: We are living a game of thrones, or trying to.
Wernick: You can find the script online actually. It leaked and there are downloads that you can read it yourself.
And you guys are fine with that, because you're happy with it?
Wernick: As fine with that as we could be.
Reese: We really couldn't be. I mean we didn't have a choice. It leaked and we couldn't do anything about it and for a minute we were appalled and then the reaction was great, so we were excited and now I guess it doesn't really matter.
Wernick: Wait until you've seen Tim's test. It's brilliant.