James Bond Producer Hopeful Sam Mendes Will Return... Eventually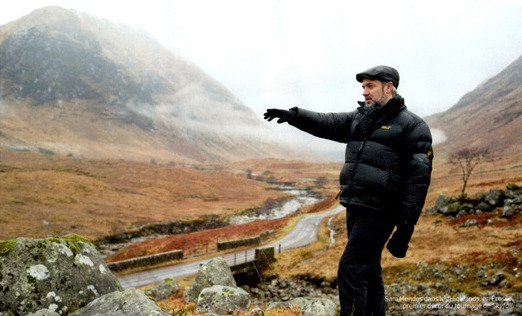 James Bond movies have historically ended with a note announcing that Bond will return. Bond is among the only elements of the series guaranteed to be back each time, however, as other characters, actors, writers, and directors all are subject to change.Skyfall director Sam Mendes had the luxury of working with a script that had much time to develop, and his film became the series' most successful, with a global haul of over a billion dollars. There were many hopes that he would stick around for the 24th Bond film, which is in the writing and planning stages now for a release within the next three years.
But the director recently said that he's going to move on. That dashed some fans' hopes, but evidently not those of producer Barbara Broccoli. She's still expressing confidence that Mendes will make another Bond movie, even if he doesn't make the next one.
Asked about the potential of Mendes' return while on the red carpet at the Empire Awards in the UK over the weekend, Broccoli said, half-jokingly,
We haven't given up hope. We'll get him back sometime... Maybe not for the next one... but hopefully we will get him back again.
When asked about Mendes' return, producer Michael G. Wilson initially said "no, I don't think so", and added,
We hope that with all this success maybe he would have gotten inspired to come back.
(Their tone is a bit more clear in the video from Getty Images Entertainment, which is not embeddable. Wilson also says that there is no clear plan for Bond 24 at this point, and that "it's a complete open book, unwritten," which isn't something I really believe. But with respect to Mendes, it seems like hope is all they've really got at this point.)
Asked about it at the same event, Mendes shrugged it off, but did say,
I'm doing my theatre projects, as I said before, and then I'll work out, when I'm able to clear my head a little bit, what I want to do next. I've never really repeated myself, I've never done the same kind of movie one after the other, so just give me a chance to think about what I want to do next, and what I actually want to say. Sometimes it's difficult to really work that out.
I've definitely left the door open for the possibility of Bond movies in the future, it's just the next one, they need it, they need someone working on it now, for the next year, and then going into preproduction. When you've just come off the back of a huge roller coaster of three years, as we have, it just felt a little bit too much.