'Teenage Mutant Ninja Turtles' Reboot Casts Three More Turtles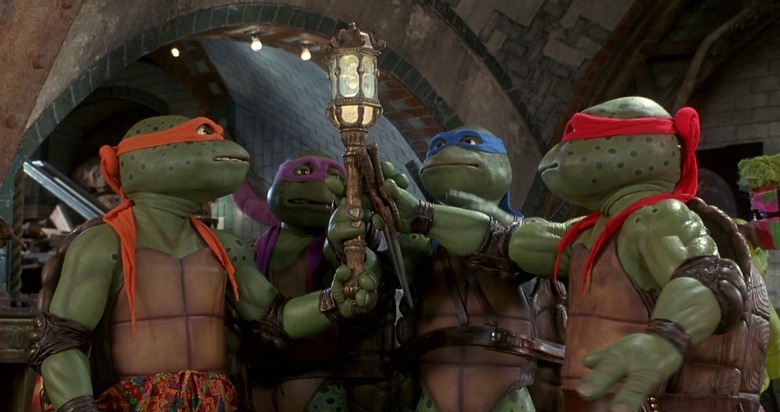 Though Leonardo is generally considered the leader of the gang, Raphael was the first Turtle cast last week when The Hunger Games: Catching Fire actor Alan Ritchson boarded director Jonathan Liebesman and producer Michael Bay's Teenage Mutant Ninja Turtles reboot last week.
But apparently the rest of the group weren't too far behind. Pete Ploszek, Jeremy Howard, and Noel Fisher have just been cast as Leonardo, Donatello, and Michaelangelo, respecitvely. The roles will be portrayed via motion capture. Hit the jump for more info.
Ploszek appeared as Ben's bratty DC intern in Parks & Recreation earlier this season, and even more recently appeared in the Season 3 premiere of Shameless. Howard is such an unknown that even Deadline confesses to not knowing much about him. There is an actor of that name listed in the IMDb, but it's not clear if this Howard is the same guy.
It's interesting that Paramount is choosing not to go with big names for the movie, when even 100% animated movies these days are stuffed to the brim with high-profile stars. But the Turtles themselves are probably enough to sell the movie no matter who's playing them. Hopefully that also means Paramount was able to pick the best people for the jobs and not just the most famous.
All four Turtles will be created using motion-capture and CG, while the rest of the film will be in live-action. The quartet join Megan Fox, who signed on in February to play the group's human TV reporter pal April O'Neil. Villain Shredder is the next role expected to be cast. Interestingly, the latest report doesn't mention human Casey Jones, who was previously rumored to be the film's protagonist. That could mean that plan has been scrapped, or simply that the role isn't ready to be filled yet.
Teenage Mutant Ninja Turtles has been delayed a couple of times already, but with casting this far along it looks on track to meet its scheduled June 6, 2014 release date.