'White House Down' Teaser Posters: The Calm Before The Storm; Trailer Out Tuesday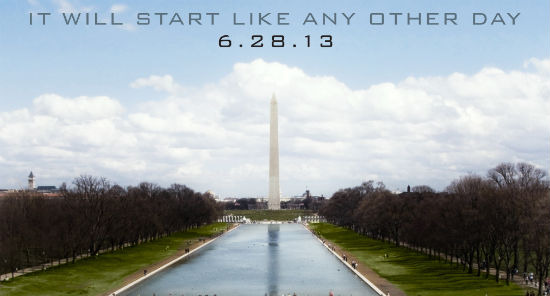 UPDATE: A second poster has been added.
Teaser poster Monday continues with the latest from the director of Independence Day. "It will start like any other day" says the first posters for Roland Emmerich's June 28 action film White House Down. The movie stars Channing Tatum as a secret service agent who finds himself in the White House when a group of terrorists take over. He's then tasked with guiding the President (Jamie Foxx) to safety and kicking ass along the way. And no, you didn't see that movie this weekend. White House Down is Armageddon to Olympus Has Fallen's Deep Impact.
The first trailer for White House Down will be out Tuesday afternoon but, to hold you over, check out these posters.
Thanks to Moviefone for the tease.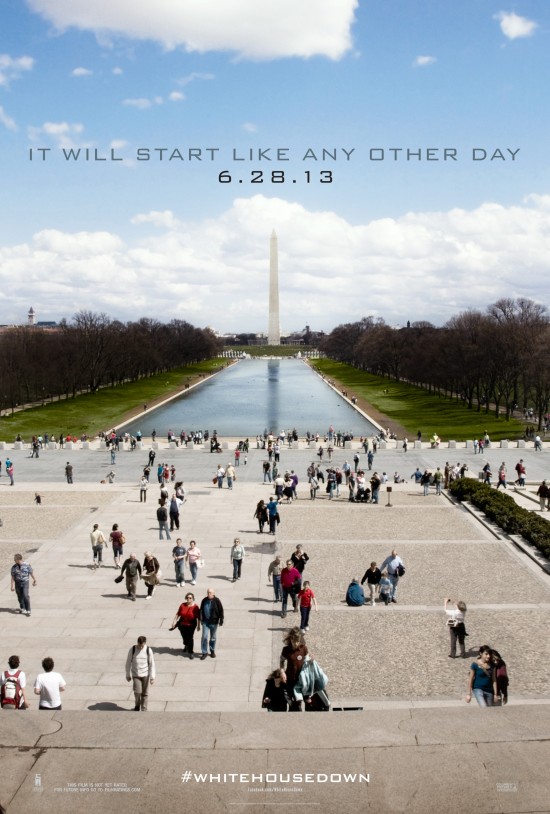 This poster suggests the marketing campaign, at least in print, will get increasingly crazy leading up towards a theatrical poster with a White House on fire complete with Tatum and Foxx holding guns and stuff. I like the idea and this is certainly eye catching and mysterious. What do you think of the poster?
"While on a tour of the White House with his young daughter, a police officer (Channing Tatum) springs into action to protect his child and the president (Jamie Foxx) from a heavily armed group of paramilitary invaders." White House Down co-stars Maggie Gyllenhaal, James Woods, Jason Clarke, Richard Jenkins, Lance Reddick and Joey King.
UPDATE: Here's a second poster via ScreenCrush.