'The Wolverine' Gets A 6-Second Teaser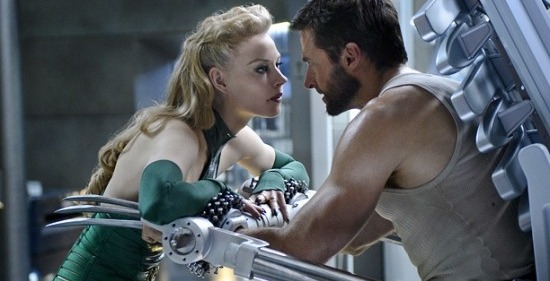 Mondays aren't many people's favorite day of the week, but this particular Monday has been a great one for Wolverine fans. We kicked off the morning with a whole new batch of stills and posters from The Wolverine. Now we have our first glimpe of footage thanks to a "tweaser" (that's what director James Mangold calls a teaser for a trailer) that's arrived a full day earlier than than promised. Hit the jump to check it out.
The tweaser. https://t.co/Ue3FaUYJlb

— Mangold (@mang0ld) March 25, 2013
The Vine video is just six seconds long, but Mangold manages to cram a lot into that very brief amount of time. The full trailer, landing later this week, will offer a much better opportunity to properly digest some of these scenes, but for now this should do quite nicely to amp up your excitement.
Among the rapidly flashing scenes, you may notice a brief glimpse of Famke Janssen. The actress has long been rumored to reprise her role of Jean Grey for the movie, but this is the first we've actually seen of her in The Wolverine. It's not clear whether her appearance points to a flashback or whether the Phoenix has actually revived herself, but either way it looks like Wolverine will have plenty of old issues to work through.
Tao Okamoto, Rila Fukushima, Will Yun Lee, Svetlana Khodchenkova, Hiroyuki Sanada, Hal Yamanouchi, and Brian Tee also star in the film, which opens July 26. The first trailer hits theaters with G.I. Joe: Retaliation on March 29, and online shortly before that.
Based on the celebrated comic book arc, this epic action-adventure takes Wolverine, the most iconic character of the X-Men universe, to modern day Japan. Out of his depth in an unknown world he faces his ultimate nemesis in a life-or-death battle that will leave him forever changed. Vulnerable for the first time and pushed to his physical and emotional limits, he confronts not only lethal samurai steel but also his inner struggle against his own immortality, emerging more powerful than we have ever seen him before.