'Riddick' Teaser: You're Not Afraid Of The Dark, Are You?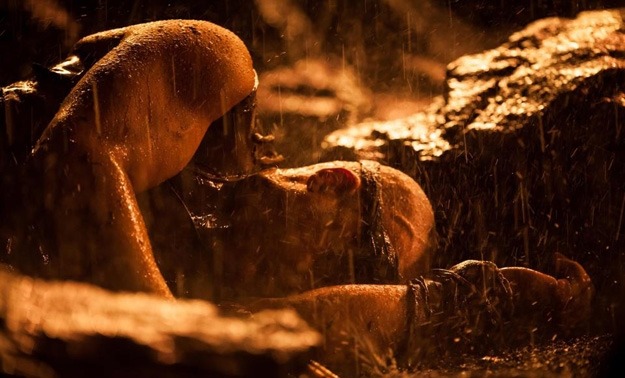 It took Vin Diesel and David Twohy years to get their third Chronicles of Riddick movie off the ground, but their perseverance has paid off. As of today, we're just months away from the release of Riddick, which sees the titular hero stranded on an apparently abandoned planet with bounty hunters clamoring for his head. The first trailer has just hit the web, and you can check it out after the jump.
It's a very short teaser, running just 22 seconds long. There's not much in the way of plot, and we don't get to see any of the other characters at all. Even so, I'm betting it'll be more than enough to whet the appetites of fans who've been waiting nine years for a follow-up to The Chronicles of Riddick. There are terrifying creatures and an ominous tone, and Diesel looks as badass as he's ever been with his eyeshine and his fighting skills.
Riddick opens September 6. Karl Urban, Katee Sackhoff, Dave Bautista, Nolan Funk, Bokeem Woodbine, Jordi Mollà, and Keri Hilson also star.
In the film, the infamous Riddick has been left for dead on a sun-scorched planet that appears to be lifeless. Soon, however, he finds himself fighting for survival against alien predators more lethal than any human he's encountered. The only way off is for Riddick to activate an emergency beacon and alert mercenaries who rapidly descend to the planet in search of their bounty.
The first ship to arrive carries a new breed of merc, more lethal and violent, while the second is captained by a man whose pursuit of Riddick is more personal. With time running out and a storm on the horizon that no one could survive, his hunters won't leave the planet without Riddick's head as their trophy.