New 'World War Z' Poster: Zombies Attack A Helicopter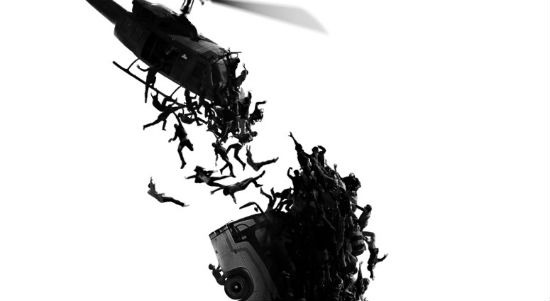 Usually when a movie stars Brad Pitt, his recognizable face is all over the posters. On the second teaser poster for his new film, World War Z, he's nowhere to be seen. Instead it's the terrifying image of a literal mountain of zombies climbing on top of each other to take down a helicopter. The image is bold and seems to say that, though Pitt is the star, the zombies are the real force behind the film.
Directed by Marc Forster, based on the book by Max Brooks, World War Z opens June 21. See the full poster below, and keep an eye out for the trailer later tonight at midnight PST.
Here's the first teaser poster for World War Z. Click on it for a bigger version.
We'll have more on World War Z this week, including a footage review and interview with Forster.
The story revolves around United Nations employee Gerry Lane (Pitt), who traverses the world in a race against time to stop a pandemic that is toppling armies and governments and threatening to decimate humanity itself.