'Low Winter Sun' TV Trailer: Mark Strong Is AMC's Newest Antihero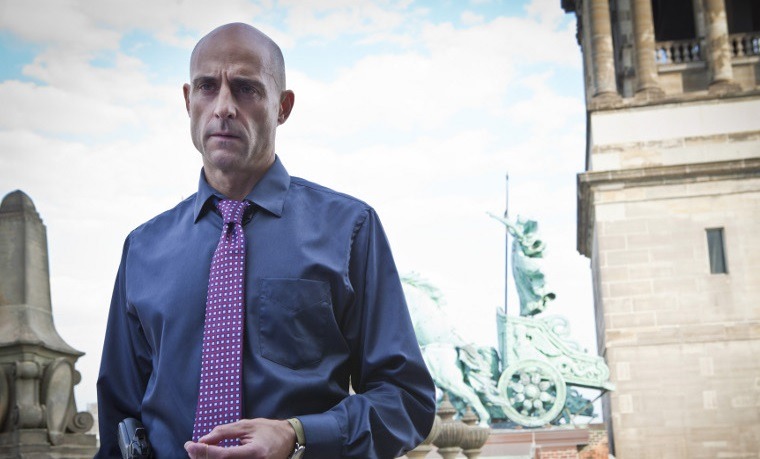 AMC loves complicated, antiheroic protagonists, and they're adding one more to their slate this summer with Low Winter Sun. Mark Strong and Lennie James star as a pair of Detroit detectives who kill a fellow cop and then try to cover up their misdeed.
Only it's not that simple, of course. The crime sparks an in-depth investigation, which in turn pushes the pair further and further into moral bankruptcy. Ruben Santiago-Hudson and David Costabile (a.k.a. Gale Boetticher from your other favorite AMC antihero show) also star. Watch the new trailer after the jump.
If there's one thing we can be sure of, it's that Strong will have a good grasp of the character. AMC's Low Winter Sun is based on a 2006 British TV movie of the same title, which also starred Strong as Det. Frank Agnew. That version of Agnew may have had a different accent, but otherwise the two should have much in common.
AMC doesn't have a perfect track record with series, but it knows how to launch a buzzy drama. Even The Killing drew tons of raves before fans soured on it late in the first season. It's way too early to tell if Low Winter Sun will be the next Breaking Bad, but it certainly looks worth checking out when it hits this summer.
The AMC Original Series Low Winter Sun is a contemporary story of murder, deception, revenge and corruption in a world where the line between cops and criminals is blurred. Low Winter Sun begins with the murder of a cop by a fellow Detroit detective. Seemingly the perfect crime, in reality the murder activates forces that will forever alter the detective's life, and pull him into the heart of the Detroit underworld. Based on the award-winning 2006 British miniseries of the same name, Low Winter Sun stars Mark Strong (Tinker, Tailor, Soldier, Spy, Zero Dark Thirty) and co-stars Lennie James (The Walking Dead, Jericho, Snatch). Chris Mundy (Criminal Minds, Cold Case) serves as writer, executive producer and showrunner. Season one consists of ten, one-hour episodes and premieres Summer 2013 on AMC.