Second 'Star Trek Into Darkness' Poster Has 'Mission: Impossible' Feel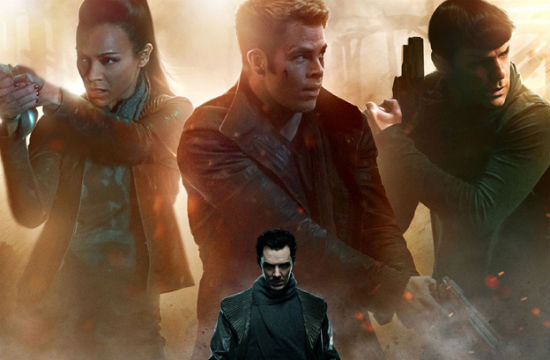 Here's the actual second poster for J.J. Abrams' Star Trek Into Darkness. If you're having flashbacks to Mission: Impossible Ghost Protocol while looking at it, you aren't alone. In color scheme and composition, the posters are incredibly similar. That's not necessarily a bad thing, though. Ghost Protocol was a fantastic sequel and if Into Darkness lives up to that, we're going to be very happy come May 17. Check out the new poster below.
TrekMovie.com found this poster, which was revealed on a URL that's seen during the shot in the trailer with Alice Eve in her underwear.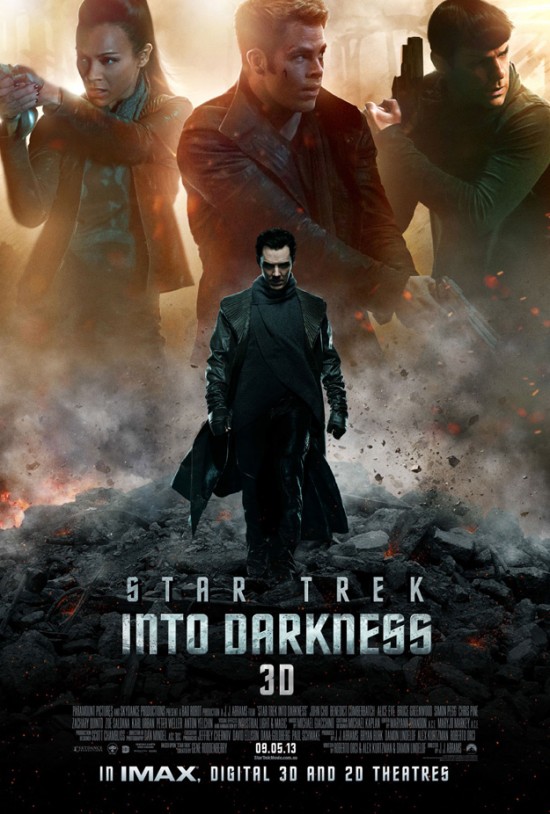 Of course there are two huge differences between this poster and the Ghost Protocol poster. First is the imposing image of John Harrison (Benedict Cumberbatch) at the bottom, adding an important fourth character to the mix. And second is that huge "3D" below the title. Both films were partially filmed in full IMAX but Star Trek Into Darkness is the first movie ever to be shot in full IMAX and then converted to 3D. If the prologue was any indication, it's going to look great.
For much more on the film, head over and check out the brand new international trailer which reveals a ton of new info about the story. Actually, here's the embed. Even if you've seen it already, it is worth watching again.
Star Trek Into Darkness, starring Chris Pine, Zachary Quinto, Benedict Cumberbatch, Zoe Saldana, John Cho, Simon Pegg, Bruce Greenwood, Peter Weller and Alice Eve is directed by J.J. Abrams. It opens opens in the US on May 17, on select IMAX screens May 15 and in the UK on May 9.