Fox Searchlight Grabs Steve McQueen's 'Twelve Years A Slave' For Late 2013 Release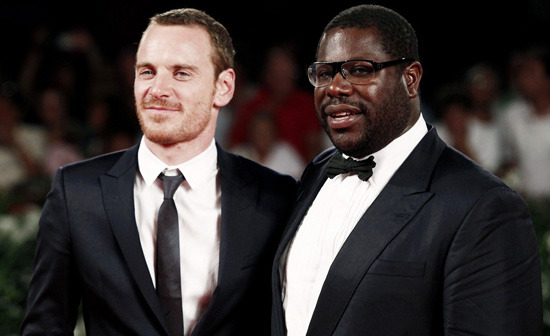 This week Fox Searchlight has picked up two films that could be huge winter releases for the label. Yesterday we caught word of the finalization of a deal for Searchlight to distribute Wes Anderson's The Grand Budapest Hotel, with a release possibly happening in late 2013.
Now the company has announced plans to distribute Steve McQueen's Shame follow-up Twelve Years a Slave. The film is set for a December 27 release.
McQueen's latest is drawn from the 1853 autobiography of Solomon Northup, who detailed his kidnapping and enslavement and the fate he suffered while being sold from one owner to another. The picture features Chiwetel Ejiofor as Northup, with performances from  Benedict Cumberbatch, Paul Giamatti, Paul Dano, Alfre Woodard, Garret Dillahunt, Lupita Nyong'o, Adepero Oduye, Scott McNairy, Sarah Paulson, Michael K. Williams, Chris Chalk, Dwight Henry, Quvenzhane Wallis and Brad Pitt. The first image from the film is here.