'Pete's Dragon' Reboot Will Be Scripted By 'Upstream Color' Editor David Lowery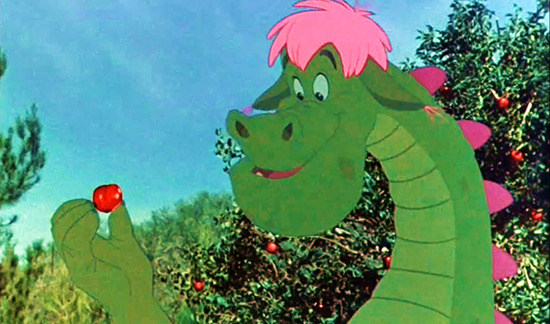 The multi-hyphenate David Lowery is going to be someone that many more people are talking about within the next few years. He's got three films doing the festival circuit this year: the indie drama Pit Stop, which he co-wrote; the exceptional '60s-set western Ain't Them Bodies Saints, which he wrote and directed; and Shane Carruth's Upstream Color, which Lowery edited. I haven't seen Pit Stop at this point, but his other two 2013 efforts are two of the best films of the year so far.
Given that resume for this year alone, I wouldn't have been surprised by anything Lowery did next. Except for this: he'll write a reboot of Disney's '70s live-action/animation hybrid Pete's Dragon, in which a young orphaned boy flees his abusive adoptive family, with the help of his dragon friend Elliott.
Deadline says that Lowery will write Pete's Dragon with writing partner Toby Halbrooks. While the original film was a musical, this version will not be. It will also "reinvent the core story of [the] venerable Disney family film."
At this point Lowery is only set to write, not direct.
You'll see Lowery's work on Upstream Color next month, and Ain't Them Bodies Saints is set for released by IFC on August 16.