'Family Tree' TV Teaser: Christopher Guest And Chris O'Dowd Team For HBO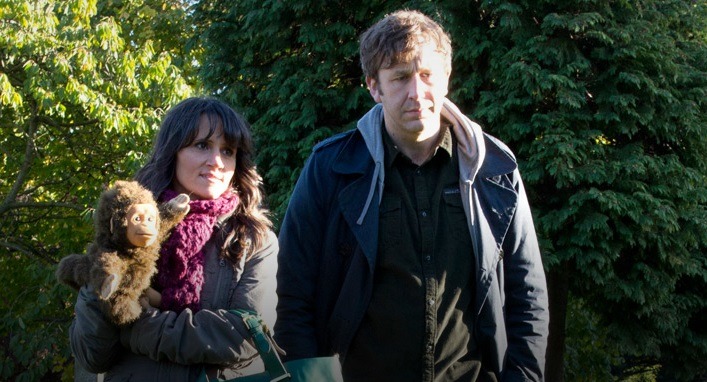 There was a time when it would've been considered a massive downgrade for a big-screen talent to tackle a small-screen project, but these days even A-listers like David Fincher are opening up to the joys of television. This spring, comedy auteur Christopher Guest and frequent collaborator Jim Piddock will follow suit with HBO's Family Tree, starring Chris O'Dowd as an aimless young(ish) man researching his wacky genealogical roots. The first teaser trailer has just surfaced, and you can watch it after the jump.
Family Tree marks O'Dowd's first time working with Guest. But — this this being a Christopher Guest project — the supporting roles will be feature several recurring Guest players, including Carrie Aizley, Bob Balaban, Don Lake, Michael McKean, Fred Willard, and Guest and Piddock themselves. McKean plays O'Dowd's father, Begley his uncle, and Willard Begley's neighbor Mike.
Guest isn't really new to television, having cut his directorial teeth there in the '80s and early '90s, but he's worked mostly in film since the mid-'90s. Lately, though, he's seemed poised for a return to television. A few years ago, he directed a pilot episode for a U.S. remake of the U.K. series The Thick of It that never got picked up.
Family Tree will debut on HBO in May.
Having recently lost his job and his girlfriend, 30-year-old Tom Chadwick has a rather unsure sense of his own identity. But when he inherits a mysterious box of belongings from a great aunt he never met, Tom starts investigating his lineage and uncovers a whole world of unusual stories and characters, acquiring a growing sense of who he and his real family are.
Written and created by Christopher Guest and Jim Piddock, the new comedy series FAMILY TREE is a single-camera, documentary-style show in the manner of Guest's acclaimed feature films (such as 'Best in Show,' 'Waiting for Guffman' and 'A Mighty Wind'). Chris O'Dowd ('Bridesmaids') stars as Tom Chadwick in the HBO presentation, along with Tom Bennett and Nina Conti. The series also features appearances by Carrie Aizley, Bob Balaban, Ed Begley, Jr., Maria Blasucci, Matt Griesser, Christopher Guest, Don Lake, Michael McKean, Lisa Palfrey, Jim Piddock, Kevin Pollak, Amy Seimetz, Meera Syal, Ashley Walters and Fred Willard.