Commercials Director Michael Gracey To Direct Elton John Biopic 'Rocketman'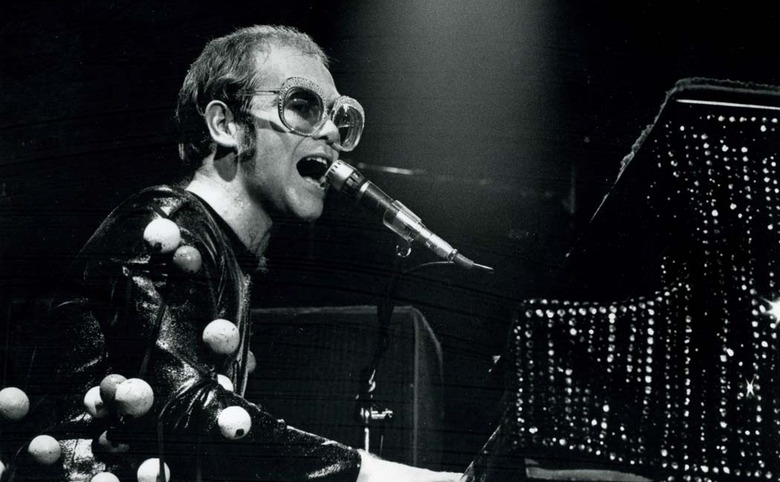 Elton John has finally chosen a director to bring his crazy history to life. Rocket Pictures revealed today commercials helmer Michael Gracey will direct Rocketman, the John-centric biopic first announced in 2011.
Scripted by Billy Elliot's Lee Hall, Rocketman is no ordinary biographical drama. As befits is colorful subject, the movie is described as "a biographical musical fantasy" that hits upon the most "intense" defining experiences of John's life and career. Hit the jump to keep reading.
It will be as unique as Elton's life, told in a non-linear and hyper-visual manner that will transport people through the many intense experiences, some wonderful, some not, that helped define Elton as an artist, musician and man.
Not surprisingly, the film will include choreographed numbers set to John's most loved hits. The choice of Gracey seems like a good one, as he's known for ads with strong musical and dance elements. (Scroll down to check 'em out.) "[John's] journey from impossible dreamer to stardom and uncontrollable excess is something only a musical film can capture, and I'm so excited to be the one to tell his story," Gracey said.
Rocketman is poised to become Gracey's feature directorial debut, but he's come close to making the leap before. He remains attached to direct Fox's P.T. Barnum tale The Greatest Showman on Earth and Disney's Jim Henson bio The Muppet Man. Gracey was also on board for the Snow White reimagining The Order of the Seven before Disney killed that project last year.
The search for actors to play the younger and older versions of John is still ongoing, but last year John himself named Justin Timberlake as his top choice. Timberlake has actually played John twice before — once in a music video for John's "This Train Don't Stop There Anymore" a few years back, and again on Saturday Night Live earlier this month.
Here's a fun commercial Gracey did for McCain chips.
McCAIN Sunflower Park from Michael Gracey on Vimeo.
And here's one for Lipton tea. It features Hugh Jackman in Japan, so I'm just going to go ahead and assume this is supplemental material for The Wolverine.
LIPTON Tokyo Hotel from Michael Gracey on Vimeo.
You can find still more of Gracey's works on his Vimeo page. Do you think he's a good pick for Rocketman?