Gareth Edwards' 'Godzilla' Adds Ken Watanabe As Filming Begins In Vancouver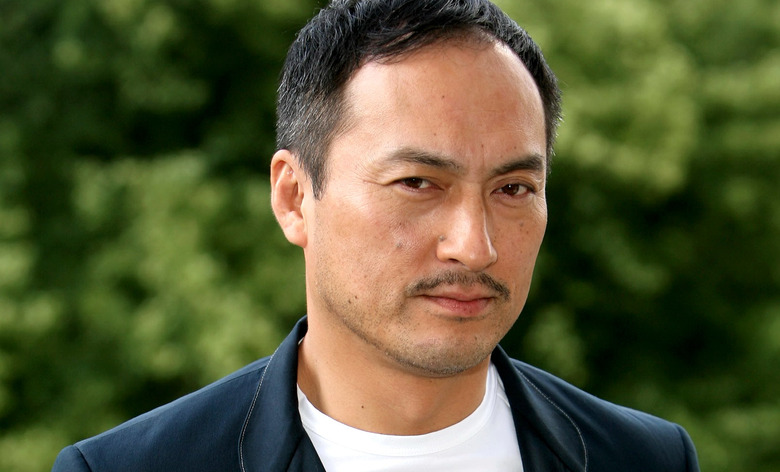 Gareth Edwards' Godzilla reboot has been kept under very tight wraps through most of its development process, but one aspect of the film that's no secret is its top-notch cast. Aaron Taylor-Johnson, Bryan Cranston, Elizabeth Olsen, David Strathairn, and Juliette Binoche(!) have all boarded over the past few months. Now, with principal photography underway, one more name has been added to that roster: Ken Watanabe. Hit the jump to read more.
No details have been revealed about Watanabe's character, and info on most of the other characters are sparse as well. Taylor-Johnson is rumored to be playing a soldier, Olsen his girlfriend, Cranston his stepfather, and Strathairn a military leader. However, the latest press release confirms none of that.
As we've said many times before, a famous and talented cast can't guarantee quality, but it's never a bad place to start. Most of these thespians have a reputation for choosing quality projects (the occasional Total Recall notwithstanding), and Binoche has actually never starred in an action tentpole like this one. Hopefully that's an indication that Frank Darabont's recent rewrite was a hit, and not simply that all of these actors are eager for hefty studio paychecks.
Watanabe has jumped between Hollywood and his native Japan for many years, and is among the better known Asian actors in the U.S. His last English-language role was the client Saito in Christopher Nolan's Inception. His upcoming projects include a Japanese remake of Clint Eastwood's Unforgiven.
Godzilla opens May 16, 2014.