Bits Of New 'Iron Man 3' Footage Appear In Tech Commercial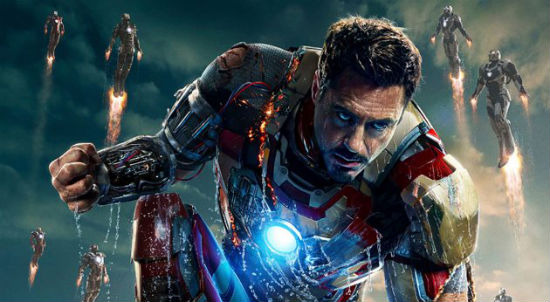 Sony technology always shows up in films produced or financed by Sony Pictures — you can bet you'll see some VAIO gear and Sony TVs in the Bond and Spider-Man movies, for instance. Other companies have deals with Hollywood to get good placement in movies, too.
Seems like Marvel Studios has a little deal with TV maker TCL. Some of the company's products showed up in The Avengers, and now TCL has released its own Iron Man 3 trailer. It has a bit of new footage — nothing really Earth-shaking, but it might be enough to warrant a look if you're eager to see everything that goes online from the shellhead sequel.
Iron Man 3, co-written and directed by Shane Black, starring Don Cheadle, Jon Favreau, Guy Pearce, Rebecca Hall and James Badge Dale, opens May 3.
Marvel's "Iron Man 3? pits brash-but-brilliant industrialist Tony Stark/Iron Man against an enemy whose reach knows no bounds. When Stark finds his personal world destroyed at his enemy's hands, he embarks on a harrowing quest to find those responsible. This journey, at every turn, will test his mettle. With his back against the wall, Stark is left to survive by his own devices, relying on his ingenuity and instincts to protect those closest to him. As he fights his way back, Stark discovers the answer to the question that has secretly haunted him: does the man make the suit or does the suit make the man?