Sequel Bits: 'Tron 3,' 'Resident Evil 6,' 'Star Trek Into Darkness,' 'Anchorman: The Legend Continues,' 'The Muppets...Again'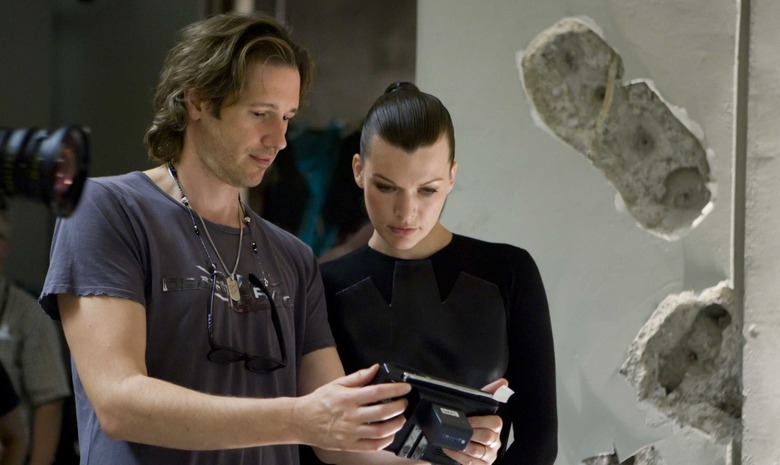 Some casting, some directing, some controversy and a couple Star Trek details are in this edition of Sequel Bits. After the jump, read about the following.
Olivia Wilde talks of possibly returning for a Tron: Legacy sequel.
Greg Kinnear and Josh Lawson join Anchorman: The Legend Continues.
Paul W.S. Anderson is definitely directing Resident Evil 6.
Warner Bros. is suing the J.R.R. Tolkien estate over a breach in contract with The Hobbit.
Bad Robot's Action Movie FX App will get a Star Trek Into Darkness upgrade.
New Zealand is the latest country to get Star Trek Into Darkness a week early.
Peter Serafinowicz joins The Muppets...Again and Tina Fey discusses her character.
HitFix spoke to Olivia Wilde about whether or not she was planning on returning for Tron 3. She, of course, was non-committal but sounds as if she's interested and excited, and that she's thought about what's possible.video platformvideo managementvideo solutionsvideo player
Filming is well under way on this winter's Anchorman: The Legend Continues, and so is the flow of casting announcements. Oscar-nominated Greg Kinnear has just joined the cast along with House of Lies star Josh Lawson. There's no word on who they'll be playing, but being as they're both traditionally good looking males, I'd venture it has something to do with broadcast news. Thanks to Deadline.
We heard the Resident Evil franchise would soon continue with a sixth chapter, and everyone wondered whether or not producer Paul W.S. Anderson would return to direct. He's currently developing a film about Pompei but now FirstShowing reports Anderson will shoot Resident Evil 6 in the Fall aimed at a September 12, 2014 release date.
The Hollywood Reporter has an interesting story about how Warner Bros. is suing the estate of J.R.R. Tolkien over a breach in contract concerning The Hobbit and Lord of the Rings. It's pretty complicated but it has something to do with licensing on slot machines and other games tied to the popular fantasy franchise.
The Bad Robot Action Movie FX app is set to get a timely new upgrade, according to TrekMovie. A new page hidden in the app reveals a full Star Trek Into Darkness update is on the way. Are we talking phasers? Photon torpedoes? Mass global destruction? We'll find out soon.
We already knew the UK was getting J.J. Abrams' latest film, Star Trek Into Darkness, a week early and now New Zealand will too. The film will open there May 9. Thanks to the New Zealand Herald.
British actor Peter Serafinowicz (Shaun of the Dead) revealed to the world he's going to be appearing in The Muppets...Again:
Just on the set of the Muppets movie! Filming next week. Very excited!

— Peter Serafinowicz (@serafinowicz) March 14, 2013
We don't know who he'll play but maybe it'll be opposite Tina Fey, who spoke to the Huffington Post about her role:
I actually play a Russian good guy, kind of. Who knows? Maybe she seems like the bad guy. But just before I called you I was on Skype with a dialect coach. And I was like, "Oh my gosh, this is for real. I have to try and do this!" ... they offered it, and I was like, "Yeah, great!" I think that's a fun thing to do and try to practice.