Watch Derek Cianfrance's Commercial For Dick's Sporting Goods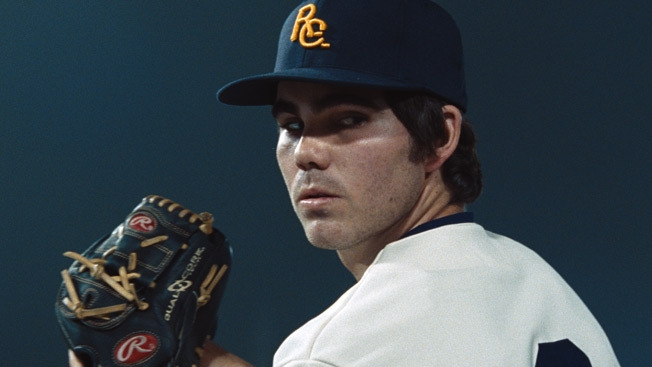 Derek Cianfrance's next film, The Place Beyond the Pines, won't land in theaters for another couple of weeks. But in the meantime, we have another new work of his for you right here.
The Blue Valentine director was hired by Dick's Sporting Goods to put together this ad titled "Every Pitch," about the high-pressure moment between two pitches in a tied baseball game. What's striking about it is that it feels less like a big-budget retail ad and more like a scene from one of his natural, humanistic dramas. Check it out after the jump.
As far as we know, Cianfrance has no baseball dramas lined up in his near future. But after watching this commercial, we wouldn't mind if he did. You don't have to be a fan of the sport to appreciate the way Cianfrance wrings so much tension out of the moment, even though not that much actually happens. There's no triumphant home run, dramatic strikeout, or screaming crowd, just a bunch of guys waiting for the next pitch.
Seth Jacobs, creative director of Anomaly (Dick's ad agency) says groundedness was the goal. "We were looking at old Westerns and the way they used zooms," he explained. "We all felt if you could do it with zooms in one take, moving around on a dolly track, that you'd get a much more real, on-the-field feeling, instead of going all digital with spidercams and crazy stuff like that." The result is a short video that's gorgeous to look, with some real human emotion driving it. Which isn't something I find myself saying about a sporting goods commercial very often.
Cianfrance's next full-length film, The Place Beyond the Pines, opens in theaters March 29. If you're curious about his commercial work, head to his Radical Media where you can see his ads for Chrysler, Nike, Grey Goose, and more.