Jude Law Replaces Joel Edgerton, Edgerton Replaces Michael Fassbender In Lynne Ramsay's 'Jane Got A Gun'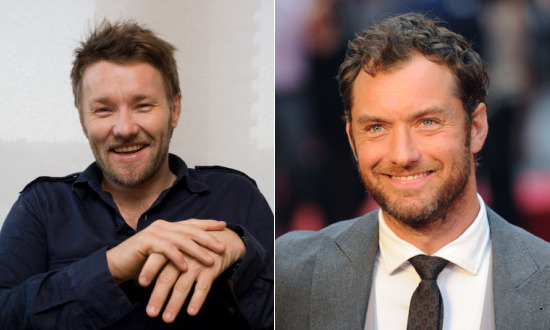 With just weeks to go until shooting, Lynne Ramsay's Jane Got a Gun has just been hit with some very good news and some very bad news.
Michael Fassbender has just dropped out of the hero role in the Western, leaving Joel Edgerton to take over the spot. But as Edgerton was originally slated to play the villain, that opens up an opportunity for Jude Law to step into his old role. Star Natalie Portman, meanwhile, remains firmly attached to the lead role through this round of casting musical chairs. Hit the jump to keep reading.
Edgerton replaces Fassbender as the former flame, while Law subs in for Edgerton as the leader of the gang. According to THR, the shakeup was the result of scheduling conflicts. Jane Got a Gun is gearing up to shoot in New Mexico next month, at the same time that Fassbender is due in Montreal to film X-Men: Days of Future Past.
While the loss of Fassbender is always disappointing, Edgerton makes for a more than suitable replacement. And while Edgerton probably would've made a good villain, I'm betting Law will do wonderfully in that part. All in all, the project still sounds as promising as it ever did.
Law is coming off of Joe Wright's Anna Karenina and Steven Soderbergh's Side Effects, and has just finished shooting on Wes Anderson's ensemble comedy The Grand Budapest Hotel. Edgerton recently starred in Kathryn Bigelow's Oscar-nominated Zero Dark Thirty, and will next be seen in Baz Luhrmann's The Great Gatsby. No release date has been set for Jane Got a Gun, but look for it to land sometime next year.