Star Wars Bits: Joss Whedon Wouldn't Bring Back Original Characters, Plus Lando, George Lucas Museum, Drew Struzan And More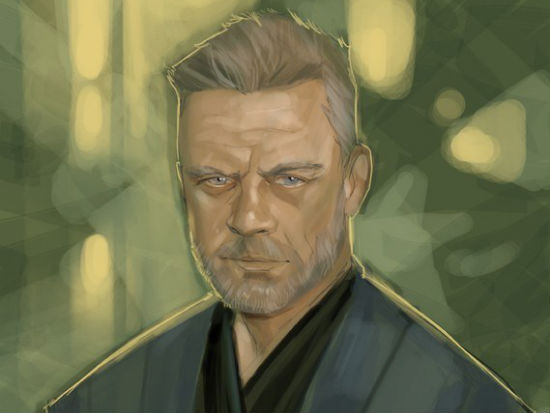 The biggest recent Star Wars news is in regards to its animated future, but there's plenty more Star Wars to go around. After the jump, read about the following:
Joss Whedon wouldn't bring back the original characters if he did Star Wars Episode VII.
Which Disney universe has more characters: Star Wars or Marvel?
George Lucas plans to open up an art museum.
Bad Robot producer Bryan Burk talked about joining Star Wars Episode VII.
Billy Dee Williams wants your help to bring Lando back.
President Obama makes light of his recent Star Trek/Star Wars mix-up.
Poster artist Drew Struzan "has not" been approached for Star Wars Episode VII.
Jango Fett himself, Temuera Morrison, throws his hat into the ring for a Boba Fett spinoff.
Header image: A crop of Phil Noto's gorgeous Luke Skywalker art imagining what he may look like in Star Wars Episode VII. Thanks to GAS for the heads up. Now onto the bits.
Speaking to Digital Spy, geek-god Joss Whedon explained his ideas on how he would have made Star Wars Episode VII. And the original characters would not factor in.
Iger notes @StarWars universe has 17,000 characters. That's 12,000 more than he was able to say to justify the acquisition of @Marvel.

— Inside the Magic (@InsideTheMagic) March 6, 2013


Inside the Magic reported the surprising above fact from the recent Disney Shareholders Meeting.Star Wars creator George Lucas spoke to CBS This Morning (via EW) and said plans on opening an art museum in the coming years. Here's the piece.
Bad Robot producer Bryan Burk spoke to Digital Spy about the new Star Trek Into Darkness footage and, of course, got asked about Star Wars Episode VII. Specifically, he was asked about the original actors returning:
We're very new to the process. We've only been on the movie a few weeks. The script we're still working on with the writers and Kathleen Kennedy, who's a genius. It's hard for me to comment on anything. We're still figuring things out.
Billy Dee Williams recently appeared at a comic convention and Movies.com reported he is very interested in reprising the role of Lando, and encourages fans to write, tweet, etc and let the powers that be know that.The Hollywood Reporter wrote about President Obama's recent appearance where he joked about his recent slip up, confusing Star Wars and Star Trek. Here's what he said:
After a very public mix-up last week, my communications team has provided me with an easy way to distinguish between Star Trek and Star Wars. Spock is what [New York Times columnist] Maureen Dowd calls me. Darth Vader is what [Republican House Speaker] John Boehner calls me.
Beyond the Marquee did an in-depth interview with Star Wars poster artist Drew Struzan, who cleared up the rumors of him being asked back for Episode VII. It starts at 6:50 but the whole thing is great.
Finally, the Fett family – Temuera Morrison and Daniel Logan – appeared on a Tennessee news show and commented on a possible Boba Fett spin-off film. Thanks to Comic Book Movie. Fast forward to around 30 seconds.