Bryan Singer Says He Hasn't Even Spoken To Mark Millar About 'X-Men: Days Of Future Past'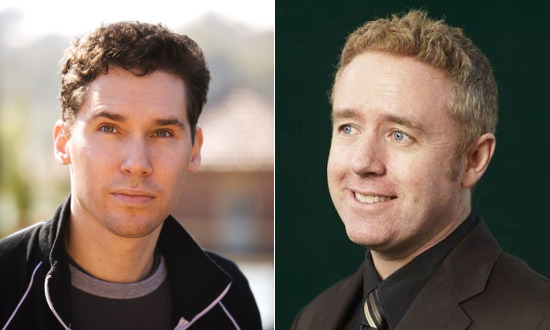 Fox has been sitting on some juicy Marvel properties for years, but it wasn't until the success of Marvel Studios' The Avengers that they finally started trying to build their own Marvel Cinematic Universe. To that end, Fox brought on Mark Millar to oversee all of the studio's Marvel films, including The Wolverine, Fantastic Four, and X-Men: Days of Future Past. But it sounds like his role may not be as involved as we'd previously thought.
Though Millar's done a bang-up job talking up the new X-Men movie in public, in private it seems he hasn't had much of a hand in the film. In fact, according to Bryan Singer, they haven't spoken at all since Singer took over the directing gig back in October. Hit the jump to read Singer's comment.
I've not spoken to Mark Millar at all. He's not involved. I don't know what his role is about. All I know is that I have my own specific beliefs about how to take this universe forward. I started with the first X-Men, then First Class and now I am combining them and I think it could go further than that and I have some ideas about that, so perhaps he should chat to me at some point.
While I've no doubt Singer could craft a great X-Men movie without any input from Millar (he's done it twice before), you'd think the two would want to get on the same page before Days of Future Past enters production this spring. It's a major component of Fox's budding Marvel universe, after all. Does this mean the great experiment is ending before it begins? Are the X-Men and the Fantastic Four not as closely tied as we'd previously believed? Or is Millar's involvement only really starting with Fantastic Four?
Millar has previously said described his job as "just figuring out how everything can work together and not contradict each other." Which, again seems like something he and Singer should discuss before the movie starts shooting. For what it's worth, though, Millar's been vocal about his confidence in Singer's abilities.
It has actually been very well put together – Simon Kinberg and Matthew Vaughn worked on it together and they are both great at what they do. Then Bryan Singer came in, and, of course, he is Mr X-Men and he knows exactly how everything works. Just look at these first two X-Men movies: despite the huge cast of characters it all came together really well. These two movies never felt like overload and the balance was really, really good. On the other hand I though the third film felt crowded, but then Singer is excellent at working with ensemble casts. So with this one I feel it is all fine. I have read the screenplay and it doesn't feel rushed and it doesn't feel like it is too many characters.
X-Men: Days of Future Past opens July 18, 2014.