David Strathairn Joins Gareth Edwards' 'Godzilla'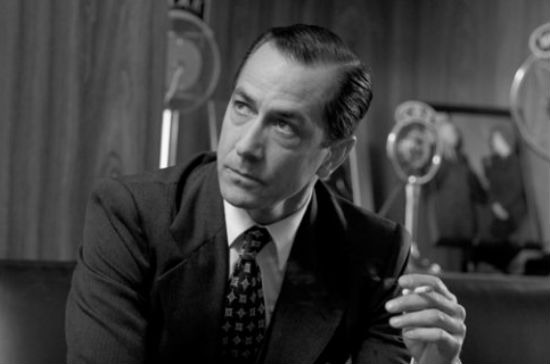 Humans in a Godzilla movie are basically ants in a forest, but Gareth Edwards continues to cast the best ants possible. First was Aaron Taylor-Johnson, next were Elizabeth Olsen and Bryan Cranston and now he's added Oscar-nominee David Strathairn to the mix. Warner Bros. and Legendary Pictures are keeping all the details of the 2014 film under wraps but the rumor is Strathairn will play some kind of military leader. Read more below.
Variety broke the news of the latest human to step up against the giant monster. Their article doesn't mention the major caveat that's been attached to all the previous casting though: that screenwriter Frank Darabont was still working on his rewrite and many of the actors reportedly didn't want to sign until they read that.
Strathairn's casting suggests, though, that even if Darabont isn't done, things are looking good. The occasional paycheck film aside, Strathairn is the kind of actor who usually doesn't do something unless it's very strong. On a pretty regular basis, he'll do super small independent films simply because he likes the material. And while him signing to do a massive film like Godzilla suggests a paycheck, with Darabont and Edwards on board, fingers crossed it's a bit of both.
At Comic-Con last year, Legendary and Warner Bros. released a very early teaser trailer that looked incredibly good. Over a year of pre-production on top of that, as well as this great casting, gives us very high hopes.
Do you think Strathairn's casting suggests anything in particular? How do you feel the cast is coming together for this one? Does the supporting cast even matter as long as the monster is menacing?
Godzilla will be released in 3D on May 16, 2014.