Fan-Made Poster For 'Star Trek Into Darkness' Is All Wet [UPDATED]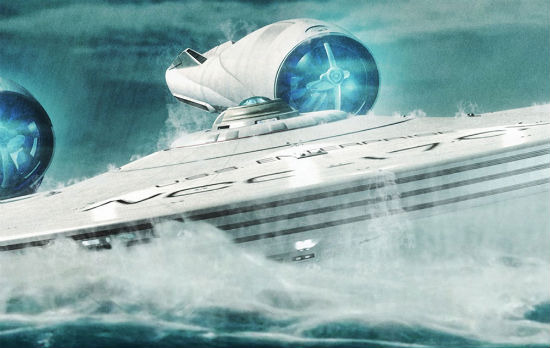 UPDATE: We've been had. The poster is fan made. Great job though and the below article has been edited. Thanks to everyone who pointed this out. 
The first poster for J.J. Abrams' Star Trek Into Darkness was all about one thing: Destruction. We saw John Harrison (Benedict Cumberbatch) standing on a mound of rubble with a burning city on the horizon. A fan made poster was recently released and it's all about one thing too: retaliation  While that first poster didn't exactly scream Star Trek (save for the huge Federation symbol) there's no mistaking this one. It's the Enterprise, in all its glory, emerging from the depths of the sea. Check it out below.
Thanks to The Film Stage for the heads up and Trek Web for the original image.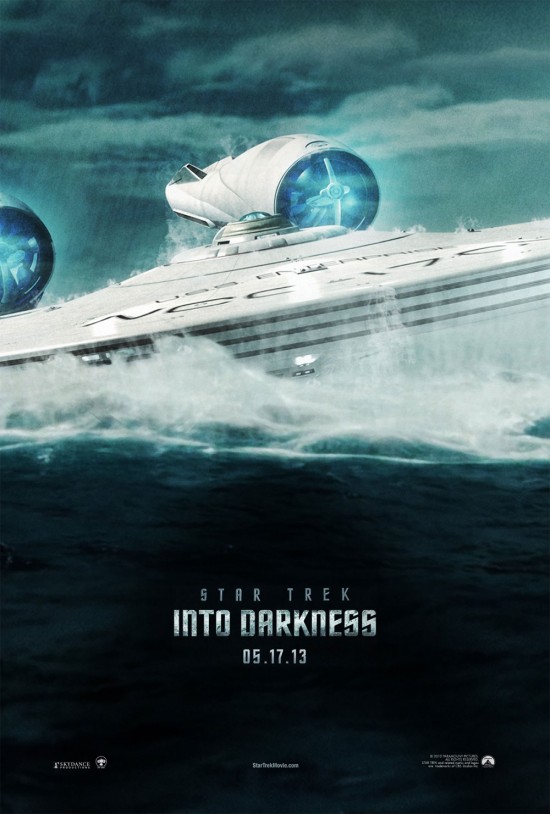 If that first poster was about the bad guy in the film, this poster is its oppositie, showing our heroes rising from the depths. The choice to have half the poster completely dark, though, certainly says something about the movie. We know things get bad, but seemingly wasting a full-half a poster to illustate that? Very curious.
Either way, you can almost be certain we'll get at least one more poster with some actual faces on it. The 2009 Star Trek made major stars of actors like Chris Pine, Zachary Quinto and others.
As for the scene on the poster, we know from the prologue exactly what's taking place here. If you prefer to be spoiled, click this link.
Star Trek Into Darkness, directed by J.J. Abrams, opens May 17. It stars Chris Pine, Zachary Quinto, Zoe Saldana, Karl Urban, Simon Pegg, Anton Yelchin, John Cho, Bruce Greenwood, Benedict Cumberbatch and Peter Weller.