Joss Whedon Discusses Agent Coulson's Return In 'S.H.I.E.L.D.'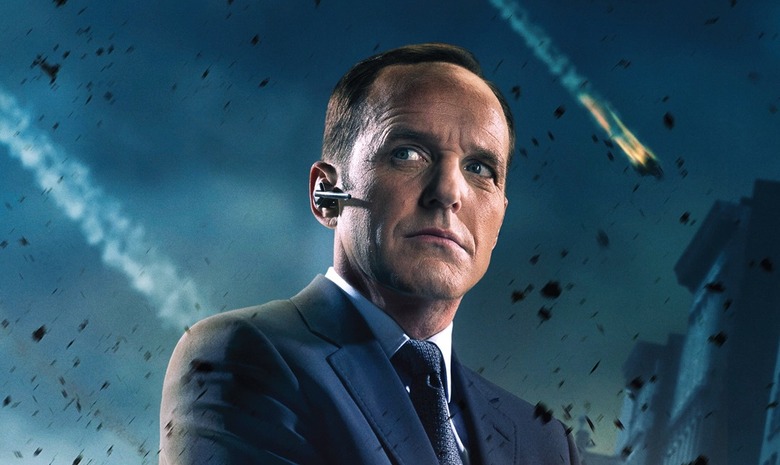 It's been some time now since Joss Whedon confirmed that Clark Gregg would be reprising his role as Agent Phil Coulson in ABC's S.H.I.E.L.D., but the question's remained: How would he fit in? Coulson's storyline in The Avengers didn't set up him up for an obvious return in the TV series, which is set after the events of that film.
Well, Whedon isn't spilling all the details, but he has since clarified one major piece of information. Coulson really and truly is back on the team in S.H.I.E.L.D., though we don't know how quite yet. Hit the jump to keep reading.
Coulson's miraculous revival fits right into the comic book world's long and fabled history of bringing beloved characters back from the dead. (And of course, Whedon has a bit of experience with resurrecting the freshly deceased as well.) Your guess is as good as mine as to what Whedon's explanation will be, but I'm betting whatever it is could fuel some interesting plotlines in the show's first season.
As for why Coulson's back, Whedon earlier commented on why he wants S.H.I.E.L.D. to focus on Gregg's Coulson:
The idea of the Little Guy is something that I am very fierce about, and there has never been a better Little Guy than Clark Gregg. That intrigued me, this world around the superhero community. It's the people whose shop windows get blown up when the Destroyer shows up. It's the more intimate stories that belong on television that we can really tap into the visual style and ethos, and even some of the mythology, of the Marvel movies.
Coulson and the rest of his non-superpowered team will be back in action this fall or so at ABC. Ming-Na Wen, Elizabeth Henstridge, Iain De Caestecker, Brett Dalton, and Chloe Bennet also star.